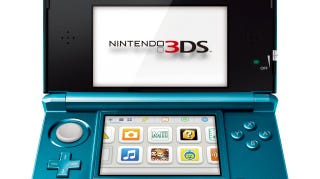 We're on the verge of the release of Nintendo's first major new gaming system in a half-decade, the 3D capable 3DS. It's the seasons, then, for both excitement and lots of little nagging questions. From Nintendo, we've got (some) answers.
When are the games actually coming out?
Two months out from the 3DS' release, Nintendo is only giving its U.S. fans the release date of the system, March 27, but not saying which games will be out that day. Nintendo officials told Kotaku that the details are still be worked out.
Maybe we'll get a surprise game for launch?
Probably not. Nintendo of America's director of product marketing, Bill Trinen, tells us that we can expect the launch-day games to consist of some selection of the games shown in New York this week. That narrows the possibilities to any of 15 or so games we just saw, including the likes of Nintendogs + Cats, Pilotwings Resort (we've been told repeatedly that Kid Icarus Uprising, which was shown in New York, is not a "launch window" game, meaning it shouldn't be expected until some time after early June.