Hey there! Welcome to Kotaku. Sit back, have a drink, let me show you around the place.
Kotaku might be best known for its up-to-the second video game news coverage, or its deep dive into video game culture, or the news it breaks, but it's so much more. Kotaku is the gamer's guide to everything, big and small, on-topic and off.
Check out this list of stories for just a taste of what we do:
Essays
• No Gods or Kings: Objectivism in BioShock
• Why A Man Plays Mario
• Maria Montessori: The 138-Year-Old Inspiration Behind Spore
• I Kept Playing - The Costs Of My Gaming Addiction

G/O Media may get a commission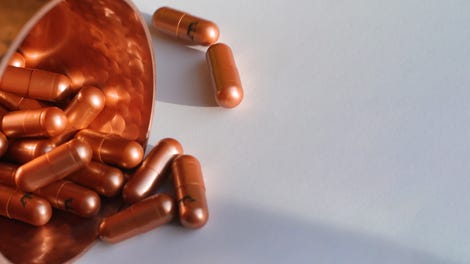 health
The Lyma Supplement
News
• GameStop Sells Played Games As New, Sources Say, Practice Could Be Illegal
• Jack Thompson Now Officially Disbarred
• U.S. Govt Confirms Three Wii Remote Injuries
• FTC Rules on Hot Coffee

Humor
• Grand Theft Auto: DUI
• Halo 3 The Ride, Hands-On
• Two Brothers Meditating Upon Questions of Pac-Man
• The Kaketakumentary

Exclusive Reports
• Is This Nintendo's 3DS?
• Sony To Unveil PlayStation Home
• Xbox 360 Revealed
• Shigeru Miyamoto Spills Beans On "Kind Code"... Almost

Sex
• The World of Whorecraft
• Growing Up Games: When Will Mature, Mature?
• Activision's Ex is Now Playboy's Miss November (And She Prefers Rock Band!)
• Body Types: Why Ivy's Boobs Are Such A Big, Big Deal

Previews
• GTA4 Hands-On: The World is Yours
• Goldeneye For Wii Is a Remake with Some Asterisks
• The Next Smart Video Game Only Lets You Kill Once
• God of War III: Like A Threesome For Your Eyes

Reviews
• Call of Duty: Modern Warfare 2 Review: This Means War
• Halo 3: ODST Review: The More Vulnerable Edition
• Grand Theft Auto IV Review: Life, Liberty City And The Pursuit Of Happiness
• Alan Wake Review: Transcending Its Medium

Hardware
• Alienware M11x Review: Ultraportable Gaming
• Mad Catz R.A.T.s Out Premium Cyborg Gaming Mice
• Tearing The DJ Hero Controller To Pieces
• Limited Edition Mario 64 DS, For China Not You

Cosplay
• Can The West Cosplay With The Best Of Them?
• The Cosplay of NYCC
• Team Fortress 2 Gets Real
• PAX Cosplay Round 2 - FIGHT!

Interviews
• A Delightful Chat With the Most Hated Man in Video Games
• Jackson Explains How Fate Killed Halo And Gave Birth To District 9
• The Bill Gates Interview Wrap-Up
• The Unexpected Gamer Who Runs EA

Photos
• Work and Play: A Peek Inside the Lives of Gaming's Greatest
• Video Game's Biggest Circus, In 10 Photos
• The Video Gamer's Eternal Struggle Summed Up In One Photo
• Steve Jobs' Game Face Is Terrifying

Art
• Video Game's Finest Pay Tribute To Artist Frank Frazetta
• The Art of Shadowrun, In Concept and Conception
• The Brutal Art of Brutal Legend
• The Art of War

Debunking
• There Is No Such Thing As The "Madden Curse"
• Dissecting Jack's Lies
• Real Photos Of the Tetris Vandalism Building
• Why Is CNN Talking About Rapelay?

Podcasts
• An Hour of Sid Meier Brilliance
• Bioware's Greg Zeschuk Has a Massive Effect on Kotaku Talk Radio
• Alan Wake Makers Talk Alternate Game Names
• One Excellent Hour with Rockstar Games

Family
• Three Developers Explain LittleBigPlanet Level Design to a 7-Year-Old
• A 70-year-old's Take on GTA IV
• How To Protect, Not Isolate, Your Child From Online Gaming
• How To Raise A Nerd

Features
• Achievement Chore: She Plays For Gamerscore, Whether It's Fun Or Not
• Minority Report: The Non-White Gamer's Experience
• Gaming Before Chemo, A Child's Escape
• The Real Metal Gear

Sports
• Turning the Beautiful Game Into a Video Game
• Once a Labor of Love, Sales of Football Rosters Now Inflame Passions
• If It's In the Name, It's In the Game
• The Art of Calling an Unseen Game

Guest Writers
• The Goonies' Chunk Answers Gaming's Tough Legal Questions
• Ron Jeremy: Sex, Not Violence, Is Beautiful and Natural
• The Impact of Homophobia in Virtual Communities
• Op Ed: SmartBomb Author on Va Tech Shooting

How Tos
• FarmVille How To: The Tips and Tricks of The Farming Masters
• Ink Meets Flesh: A Gaming Tattoo Primer
• Want To Work In The Japanese Gaming Industry? Here's How
• A Buyer's Guide To A Console Generation Past

Columns
• Japan: It's Not Funny Anymore
• Collateral Damage In The War On Piracy
• How Not To Play Games On TV, From Someone Who's Been There
• The Replacements, Still Replaced in Video Games

Crime
• Accused Game Cheater Gets Knife Through Head and Survives
• EA Ships Illegal Weapons To Press, Wants Them Back
• Man Spends Six Months Plotting Murder Of Counter-Strike Rival
• Own The Xbox 360 That Helped Kick the Mayor of Baltimore Out of Office

Culture
• Police Swarm to Bungie On Weapons Call During Kotaku Visit
• Romance With Disabled Girls: How (And Maybe Why) An Unusual Video Game Came To Be
• In Moral Debate About Shadow Complex, Both Sides Have Their Say
• Racial Term in DS' Scribblenauts? Unintentional, Developer Explains

Science
• Indian Holy Man May Hold Solution To Game-Interrupting Bathroom Breaks
• Kotaku Bureau of Weights & Measures Studies Fallout, Physics, Also Beer
• Infection Vs. Resurrection: The New Science of the Zombie
• Unreal Engine Puts BP Oil Spill Into Perspective

Videos
• Justify Your Game
• Autotune the Video Games with Kotaku
• A Very Special Kotaku Holiday Podcast
• Kotaku Kristmas Kard, 'Still Not Banned'

Politics
• Industry Lobbies Clinton
• The Inconvenient Truth Of Buying Video Games?
• Don't Ask, Don't Tell Policy Nixed on Xbox 360 Live
• Shoe Attack On President Already Turned Into A Crappy Flash Game

Toys
• This Might Be The Best Transformer Ever
• Remote Control Mario Kart Has Shells, Bananas
• A Black Widow of Your Very Own
• Valkyria Chronicles Figure is As Stoic As It Is Desirable

Clothing
• Meat Bun Dresses You in Wizards and Warriors
• Iron Man Sneakers Will Light up Your Life
• How To Make the Perfect Tron or Daft Punk Costume
• I Clothe Gamers

Advice
• Packing Tips From A Tetris Master
• The Traveler's Guide to E3
• Kotaku's Buyer's Guide: An Introduction
• How To Lose Yourself in Akihabara

Theme Weeks
• Religion
• Robots
• Love
• A Summer of Gaming

Events
• E3
• GamesCom
• Tokyo Game Show
• San Diego Comic Con

Movies
• Why Is This Johnny Cage So Familiar? He Explains to Kotaku
• The Colossus and the Comedian
• Dante's Inferno's Japanese Marketing Includes a Racial Twist
• Why You'll Never Be Happy With Video Game Films

Photoshop Contest
• Up The Wall
• Gaming Merit Badge
• Next-Gen Cereal System
• Gaming Conversation Hearts

Infographics
• A Visual Guide To The Role-Playing Game
• What's My Motivation? Why We Play The Top 100 Games
• 2010: A Video Gamer's Guide
• Kotaku Census 2010: The Results

Comics
• Marvel Vs. Capcom Comic Books a "Natural Thing"
• Sunday Comics
• This Week in Comics
• The New Pokemon Series Name Takes Some Liberties

Industry
• ESA Confirms Lowenstein's Departure
• EA promises changes in leaked internal memo
• The Biggest Break-Up In Video Game History
• Itagaki And Tecmo Settle Legal Brouhaha

You
• Game Face
• A Peek Inside the Lives of Gaming's Greatest Readers
• Talk Amongst Yourselves
• Game Club
• Speak-Up on Kotaku



Our Commenters
You guys. YOU GUYS! How can we forget about you, our commenters. The best of you provide amazing insight into our stories, bring life to a conversation we start, add photos, humor, videos and even news to our stories. You stay on-topic, keep things interesting and avoid name calling. The worst of you, well, we ban the worst of you. ;)
If you want to be a part of Kotaku Tower, help make our stories sing with your insightful thoughts, sign up for a commenting account automatically by "sharing" a comment in the box below.
To stay up to date on all things Kotaku...


• Become a Kotaku fan on Facebook
• Or follow us on Twitter.