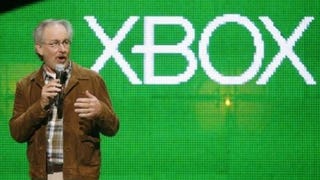 Steven Spielberg is a Hollywood legend. When not directing highly successful motion pictures, Steven Spielberg likes to make video games. He's also really paranoid, a new book claims.
The National Science Foundation has given two universities a million dollars to study whether video games can improve thinking skills in the elderly. They're using Boom Blox in the research.
On the week of the release of the new Boom Blox, one of the game's chief creators heads to ThatGameCompany.
LittleBigPlanet may be the stunt-modder's level design palette of choice these days, with some truly spectacular creations, but its not the only game in town.
Electronic Arts' mysterious Blueprint division is no more, according to a report from Variety. Formerly lead by EA LA vet Neil Young, the shrouded-in-secrecy project was reportedly established to create lower cost content with smaller teams based on original intellectual property. One of those unnamed projects was…
Following Variety's story early this morning that Zack Snyder, the man behind such films as The Dawn of the Dead and 300, has signed a deal with EA to make three games, comes the official announcement. Filmmaker Snyder, whose latest project is the movie adaptation of Watchmen, will be working with EA Los Angeles, the…
When Boom Blox didn't explode at retail during its first month on the market — selling some 60,000 copies in the United States in May — it was written off by some as a "dud." And by "some," I mean, me. At least I didn't say they were paltry! Turns out that 60K sales figure only accounted for a week's worth of sales…
Boom Blox is an odd creation. It's a casual game created with the help of a director known for the stories his movies tell. So what happens when Stephen Spielberg teams up with Electronic Arts to make a game for the Wii? Lots of explosions of course. The game has you throw, grab, shoot and explode "blox" in such a…