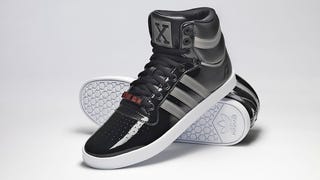 I've owned a few pairs of video game-themed sneakers over the years. But the ones I've actually worn out IRL? Only one pair—the Pumas tied into True Crime: New York— have won that honor. The colorway and city-street grid worked with an understated branding that was surprisingly subtle and with what I already had in…
The AR Game Pack is a set of five shoes that will each have an AR code printed on the tongue of the shoe. When you remove your shoe and hold the tongue up to a web camera it will grant you access to a "virtual version of the adidas Originals Neighborhood."
DECA SPORTS, Hudson's take on Wii Sports with added Adidas advertising, may not be a very good game, but since when does that matter.