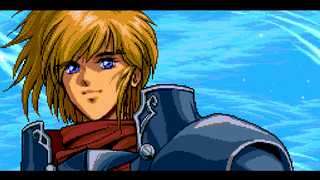 You—yes, you—could star in a TurboGrafx game. The fan translators of Falcom's Legend of Xanadu games are holding open, online auditions for voice actors who want to help re-dub the classic CD-ROM games' cutscenes into English. They've provided detailed instructions for how to submit your samples.
You ever see Gunhed? James Cameron is a fan. And as far as late 1980s sci-fi films go, it's aged surprisingly well.
Japanese PSN users have been enjoying PC Engine titles since 2009. Now it's North America's turn, as Hudson readies ten TurboGrafx-16 classics for release as TurboGrafx Classics for PlayStation Network. Now the Christmas card makes sense!
Hudson Soft no longer makes video games consoles, but at one time, it did. Best known for the PC Engine (TurboGrafx-16), Hudson stepped out of the home hardware market it in 1999 in Japan. In the years that followed, the company was purchased by Japanese developer Konami. Hudson human mascot Takahashi Meijin tells…