We have about 20 days until our entire three-floor house has to be completely packed up. This move is killing me.
Last week's PopCap Games party at the Game Developers Conference wasn't just a chance to indulge in Plants Vs. Zombies drinks and snacks while watching flowers cavort around the packed room. More »
---
G/O Media may get a commission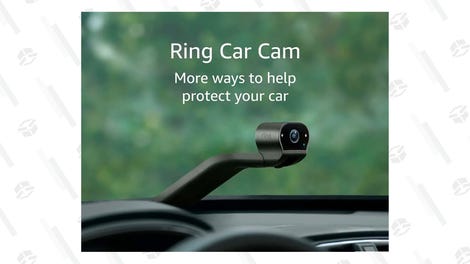 While Croteam occupies itself crafting the third entry in the Serious Sam franchise, indie developers Mommy's Best Games, Be-Rad Entertainment, and Vlambeer take Sam places he's never been before in three new indie games. Serious Sam is no stranger to the indie scene. More »
---
One of the world's most popular Kart racing games is coming to Apple portables and Android devices soon, and no it's not the one created by Nintendo. Web-based, free-to-play Crazyracing Kartrider is so popular in South Korea that some estimate that nearly a third of the country's population has... More »
---
I'd like to think that I made a reasonable request of the man behind Mario Kart. Hideki Konno has been the director of Super Mario Kart and Mario Kart 64, the producer of Mario Kart DS and Mario Kart Wii. More »
---
L.A. Noire will have you picking through the misery and gore of unsettling murders. Then you confront suspects and witnesses with your findings. Here's a deeper look at some of those gameplay elements I described in my hands-on with the game last week. While it gives us another look at the game's... More »
---
Want to gain fame, fortune, and power in Dragon Age II without trudging through all of those tedious quests? GameFront has unearthed a glitch that grants a player unlimited wealth and experience with the press of a button. More »
---
As sure as winter is followed by spring, the release of a new Capcom console fighting game is followed by a new Tournament Edition Arcade FightStick from Mad Catz. More »
---
Few video games deal with the touchy subject of religion seriously. When they do, they often deal with the more fantastical outlying bits of different faith systems, like last year's Dante's Inferno, or the upcoming El Shaddai: More »
---
Game Developers Conference blocked me from recommending comics to you last week, but nothing stands in my way this time. Here are some picks for the week... Comics You Should Consider Buying More »
---
With PlayStation Home gearing up for a transformation from virtual world to viable gaming platform, concept art images depicting the new look for Sony's PlayStation 3 service have surfaced. More »
---
Surely, the writers of CBS crime drama NCIS know what a massively multiplayer online role-playing game is, right? And that they don't involve "high scores" in the Pac-Man or Galaga sense? More »
---
The people at Demiurge Studios, itching to make a game of their own after years of making video games for other companies, have decided to make an homage to the old gun-crazy side-scroller Metal Slug. They wanted to make it more analog, let you shoot everywhere. More »
---
"I've been flying through silver rings for 18 years, and I never once stopped to ask why." When Nintendo's classic space shooter meets visionary director Wes Anderson, The Fantastic Mr. More »
---
We like tips!
Got tips for our editors? Want to show the world your latest creation? Ready to anonymously share an unannounced game? Email us at tips@kotaku.com.
Lost in our new layout?
Click here for the Speak Up or Tips forums. Want a more "blog-like" look? Click the button up top next to "Top Stories."
Get more Kotaku!
Want even more Kotaku? Want to know which of your friends read us? "Like" us on Facebook and follow us on Twitter.