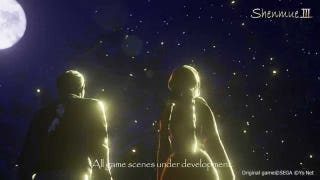 Hey, look, it's Shenmue III. The folks behind the third Shenmue released this brief teaser video today in an attempt to muster up some last-minute pledges for the Kickstarter, which ends in three days. Their estimated release date is December 2017, although I'd be shocked if we see it earlier than 2018.
I don't particularly care about the Shenmue III Kickstarter because I don't fund other people's creative endeavors and I can't bring myself to have feelings about anything happening in 2017 right now. But if I did donate to kickstarters or had meaningful early-stage interest in a Shenmue threequel, the placeholder box…
Today we give the Speak-Up on Kotaku podium over to commenter Ryohumar, who wants to let Sega know there is still hope for redemption in the form of Yu Suzuki and Shenmue 3.

You know, since SEGA was taken over by Sammy, the company has lost a lot of what made it so special. Having grown up as the one kid with a Sega…
See Brian try to talk the head of Sega of America into launching Dreamcast 2 to take on the Wii.
Dreamcast 2? Seaman 2? Shenmue 3? Hear Simon Jeffery crush all of your Sega wet dreams.