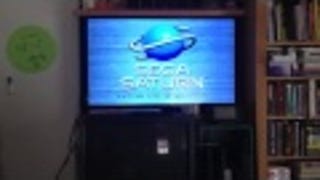 Sega doesn't make hardware any more. But they used to. And recently a prototype for the Pluto—an online-enabled variant of Sega's Saturn machine—surfaced in the hands of a former Sega employee. Now, the only other prototype has popped up, too, with proof that it still works.
When it was at the peak of its powers, something strange happened to SEGA. They started releasing new things all the time. The SEGA CD, the 32X — consumers got a little confused and jaded so by the time SEGA actually released its next 'proper' console, the SEGA Saturn, people were loath to care. But that didn't stop…
The next Xbox will be Microsoft's third video game console. And there are already those who say the still unannounced machine is doomed. You see, some believe in a Third Console Curse.
Remember the 90s? What am I talking about, of course you do. But if you want to really remember them, like, vividly, watch these episodes of the 1996 edition of GamePro TV, which have been uploaded by the Oakland-based Museum of Art & Digital Entertainment.
Sega announced earlier today that it would bring Sega Saturn great Guardian Heroes to Xbox Live Arcade. Awesome, right? Everyone loves a Treasure game! Not awesome? First screen shots of the XBLA port of Guardian Heroes.
Sega is bringing back its beloved Dreamcast this fall—or at least two of its more memorable games, in downloadable form—but what of its predecessor, the sometimes spectacular but relatively unsuccessful Sega Saturn? Sega has not forgotten it.