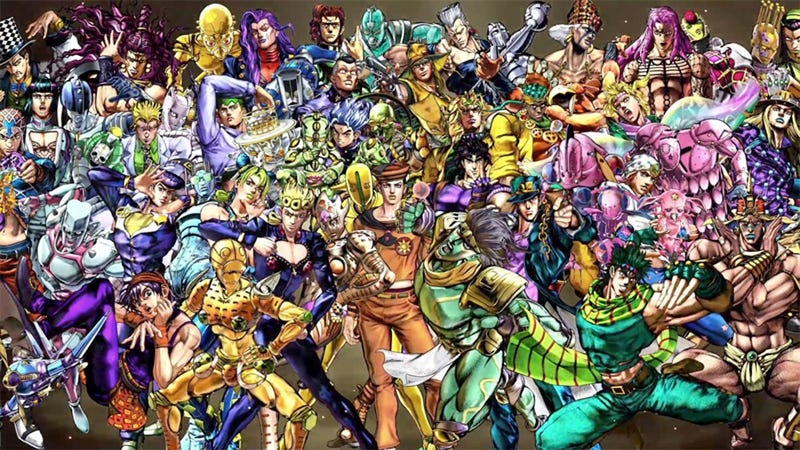 JoJo fans rejoice, it looks like there's a new game coming your way. Let's hope it's not as DLC-ridden as the last.
We knew that JoJo's Bizarre Adventure: All Star Battle was coming to the West, but we didn't have exact dates. Now we do. Bandai-Namco's fighter hits PS3 in Europe and Australia first, on April 25, with the US release following four days later, on April 29.
Microsoft Paint is probably not the best tool to remake anime openings (or anything), especially not the superb one for JoJo's Bizarre Adventure, and I'm pretty sure it took OurFinalForm a million billion hours to finish this masterpiece.
We've seen a lot of crazy stuff in Jojo's Bizarre Adventure: All-Star Battle—from face-humping dogs to terrifying loading icons. Now it's time to play it. Join me and fellow Kotaku East contributor Toshi Nakamura as we play around with the game's online versus mode.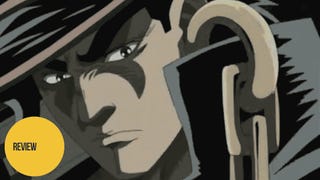 Jojo's Bizarre Adventure is a franchise that has spanned 25 years. Earlier this year, the first two story arcs were made into an anime; and two weeks back, the series' newest game was released in Japan. So now is the perfect time to look back at the two Jojo OVAs. Surprisingly, they've aged quite well.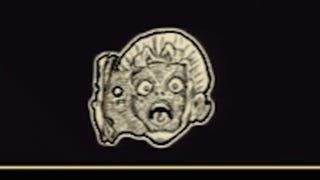 As you can see, JoJo's All Star Battle is not a typical fighting game, even by Japanese standards. Iggy is a DLC character, and he has some quite unusual techniques. And believe me, there's a reason I chose not to post the GIF version.
Need further proof of just how crazy the JoJo's Bizarre Adventure fighting game is? Watch this.