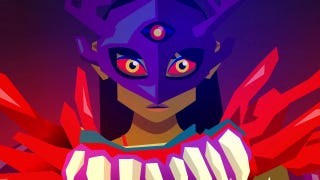 Severed, the next game from the creators of Guacamelee will be coming to PlayStation Vita on April 26.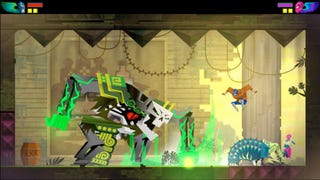 The excellent indie platformer Guacamelee! is coming to a whole bunch of new consoles, developer Drinkbox Studios just announced. It's coming to the PS4 July 1st, and the Xbox 360, Xbox One, and Wii U the following day. Huzzah!
I posted the other day that there's a Bayonetta skin available for Guacamelee. Turns out, that's just the tip of the iceberg. Modders have also created a variety of other skins, including Catwoman, The Tick, and Samus.
Guacamelee! is coming to the Wii U, PS4, Xbox One and Xbox 360 as Guacamelee! Super Turbo Championship Edition. This version includes all previous DLC for the game and adds some new levels and boss battles. No word yet on a release date, other than "coming soon."
The Diablo's Domain DLC was released Tuesday, and it adds a new area, El Infierno. Guacamelee's hell zone adds a series of challenge rooms and is also filled with well-dressed skeletons desperate for some paperwork to do, and more of the game's many easter eggs.
With all the top-notch game engines out there, and next-gen on the horizon, video games are impressive in both their technology and their art. But let's play around with c64yourself to squeeze recently released games into an old timey skin anyway.