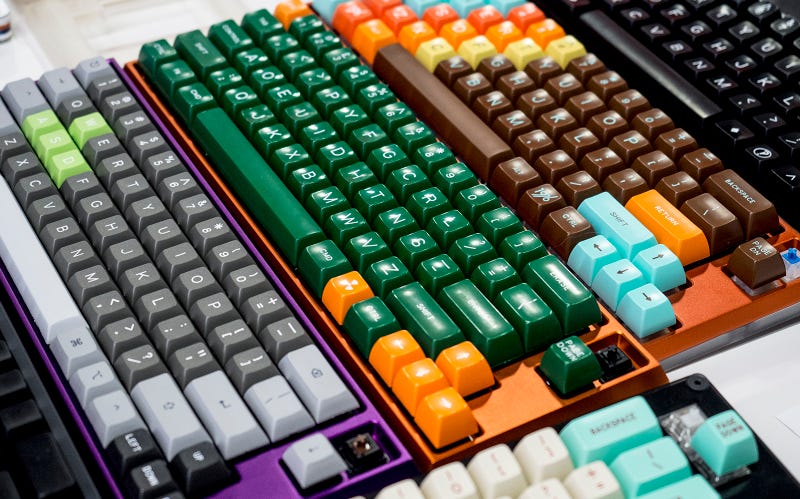 "Have you met Jacob?" It's the first question they ask me, inside a small meeting room, deep in the heart of Facebook's Menlo Park campus, where keyboard fans from across the Bay Area have braved the rain to show off their boutique builds. Many of them have spent thousands of dollars on their board collections, with…
While it's possible to play Overwatch and not pay attention to its lore, there's a part of that game's fandom that loves it for its lore. These fans theorize about character backgrounds, make fan art, and often obsess over the possible romantic pairing in the game, known as "shipping." They imagine former friends…
Some of the people who make Pokémon fan games are scared, if not a bit angry. They've been crafting amazing Pokémon games that rival the official releases for a decade, dodging lawsuits and relying on increasingly dated tools. It's never been easy, but it's also never been as stressful as it is today.

Recently released Overwatch comic Uprising showed off more of the heroes' pasts. A juicy lore revelation and slick character design for Genji has captured fan's imaginations, inspiring theories and lots of amazing art.
In today's highly collectible installment of Speak-Up on Kotaku, commenter Korio8 wonders what the requirements are to be considered a "huge fan" of a video game or game series. What games do you consider yourself an above average fan of, and why?
Well, it's obvious than fandoms aren't all fun and games, but Peter Parrish warns that fanaticism could be downright dangerous for the industry at large — just imagine a world where unchecked fandom desires dictate how future games are going to play out. Using the example of the apparently large and vociferous Sonic…
Oh, sure, go ahead and laugh if you must. But after digesting that YouTube user and Halo uberfan "fartbuttface" (<— lol) is idling away his time crafting Spartan armor, weapons and accessories, instead of making your little petty jabs and pokes, think of this: this kid is probably going to invent a cardboard car that…