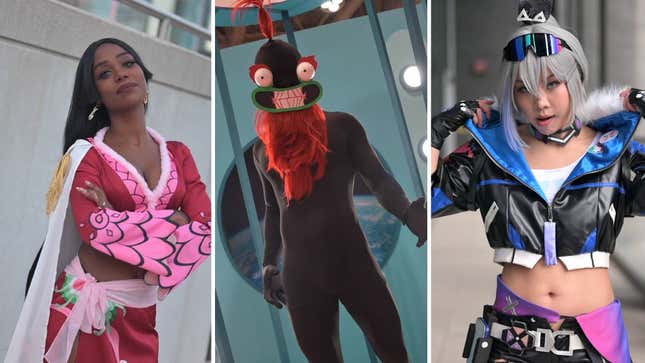 Fan Expo Canada, which took place at the Metro Toronto Convention Centre from August 24 to the 27, always brings a fine selection of cosplay, and this year was no exception.
There was the weird, like Aku from Samurai Jack (who will definitely be my new sleep paralysis demon); the gorgeous, like a gender-bent Good Omens character that took my breath away; and the expected, but still well-done, like a few standard comic book characters.
The video and photos brought to you today were all provided by Minerablu (you can check out way more of his stuff on his Instagram page or on his YouTube channel) and Ackson L (check out his YouTube). Click through to see some fantastic anime cosplays, video game looks, and more.