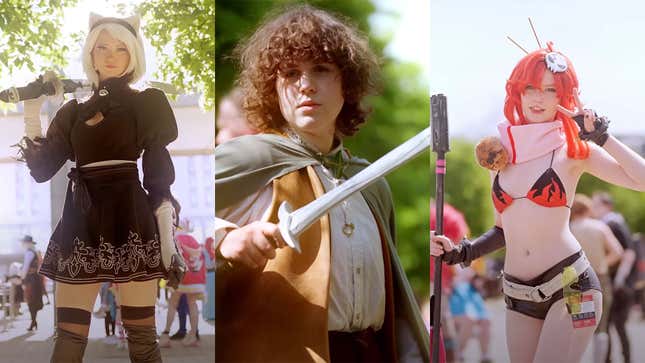 The MCM London Comic Con is held twice a year, but for this gallery we'll be looking at the most recent event, which went down in late May. Held at the ExCeL London convention centre, it drew a ton of cosplayers, and we'll be featuring some of our favourites in this gallery.

After visiting Melbourne last week, this continues our little international cosplay tour. In this slideshow you'll find a video of the show below, then images of some of our favourite cosplay, with a cosplayer's credits, social media info and character details watermarked on each.
Note that while the video is featured on the site of our regular contributor Mineralblu, this show's footage (and accompanying images) were shot by Digital Genki, and you can check out more of their stuff here.