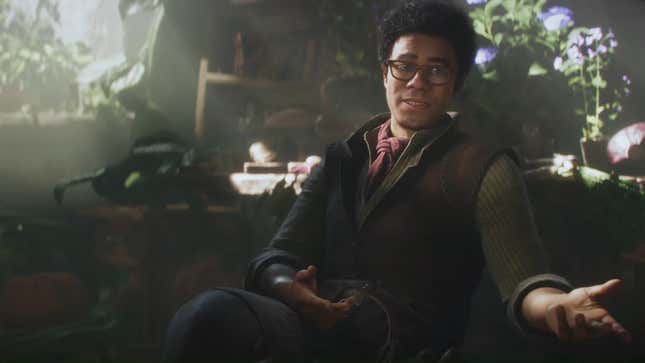 Microsoft revealed some exciting new first-party games like InExile's Clockwork Revolution and Compulsion Games South of Midnight at its June 11 Xbox Showcase. But others like Fable and Avowed were first teased years ago and still don't have clear release dates. What's taking so long?

Thank You, PS Plus, For Making My Backlog Even Bigger
Xbox Game Studios head Matt Booty recently said in interviews with Axios and IGN that the industry is still catching up to a new reality that major projects are simply more complex due to new hardware and rising audience expectations. 4K graphics, ray-tracing and other graphical improvements have made development harder and more expensive, while Microsoft itself had to manage a transition period beginning in 2018 when it snatched up tons of new studios, including those under the Zenimax acquisition like Bethesda, id Software, and Machine Games.
"I think that the industry and the fans were a little behind the curve on sort of a reset to understand that games aren't two or three years anymore," Booty told Axios. "There are higher expectations. The level of fidelity that we're able to deliver just goes up."
"One, gen 9 hardware is awesome—ray tracing, all the stuff we can do," he told IGN. "But that trickles down through everything through how the assets are build. Like in Forza Motorsport, how the cars have to be built, how the lighting's got to be done, how the track's got to be set up, all the detail. The expectation is very high. Games are just getting more complex in terms of the interactions that are expected."
There are plenty of examples that back up Booty's point about games taking longer. Ghost of Tsushima took Sucker Punch six years, the longest the studio had ever spent on making a single game. Final Fantasy XVI is in a similar boat, arriving seven years after the last game in the storied fantasy-RPG franchise. Exceptions like Star Wars Jedi: Survivor, a dense 35 hour action adventure and game of the year contender made in just three years, only undermine how rare that turn around time has become.
At the same time, it's clear Microsoft in particular has struggled to iron things out in its post-acquisition production processes. Halo Infinite's anemic post-launch support and the poor state of Redfall at release have shown that even when a big game finally arrives, it's not without problems. Microsoft founded The Initiative back in 2018 but we've yet to see anything vaguely tangible out of Perfect Dark. Instead, it's now reportedly relying on a partnership with Crystal Dynamics to push development forward on the game.
While games like State of Decay 3, Gears 6, and Everwild were all missing from the Xbox Showcase, Microsoft is hinting that they could make an appearance at other events throughout the year like Gamescom or The Game Awards. Even so, it's not clear their re-emergence will include substantial gameplay reveals or definitive release dates versus CGI trailers. In the meantime, fans finally have Starfield and Forza Motorsport to round out the year. And if Booty's right, a parade of hits will begin to follow shortly after.