We're just 24 hours into the Christmas shopping season and we're thankful there are no reports of tramplings, maimings or tear-gassings. Yet.
Update: Apparently there was a Buffalo stampede. No, really. There was a trampling at a Buffalo-area Target. None were seriously hurt.
All that said, all of the holiday shopping is not done within a single day. There are still 27 more left before Christmas. And if getting up at 3 a.m. to mass in front of a big box store's doors isn't your cup of tea, the new "Cyber Monday" tradition of online shopping is heading your way in 48 hours.
Until then, pile up a plate of leftover turkey, slather on some congealed, refrigerated gravy, nuke it for a couple minutes, and reflect on Kotaku's week in original reporting.
These Gaming Deals Are INSANE!!!
The Best Video Game Black Friday Deals and How To Get Them
Kotaku's 2010 PC Gift Guide
Kotaku's 2010 Xbox 360 Gift Guide
Kotaku's 2010 PlayStation 3 Gift Guide
Kotaku's 2010 Mac Gift Guide
Kotaku's 2010 Windows Phone 7 Gift Guide
Kotaku's 2010 Wii Gift Guide
Kotaku's 2010 DS Gift Guide
Kotaku's 2010 PSP Gift Guide
Kotaku's 2010 iPad Gift Guide
Kotaku's 2010 iPhone Gift Guide
Leaked GameStop Black Friday Ads Includes PS3, Wii, Xbox 360 Bundles
G/O Media may get a commission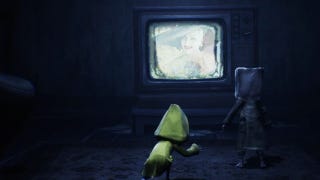 Horror Video Games to Play Leading Up to Halloween
Spooky and scary
Something video games have over their film counterparts when it comes to horror is the player's agency. Sure, watching the slasher claim their next victim can get a jumpscare out of you, but you know what's scarier? Knowing you had the power to stop it. Watching someone slowly open a door and enter a dark room is unnerving, but having to do it yourself will send shivers down your spine and paralyze you with fear.
Top Stories
A Visual Guide To Racing Games
Activision: Call of Duty Boxed Copies Will Never Have Subscriptions
Crisis In Korea Has A Video Game Echo
Why The Scribblenauts People Are Making A Shooter
Columns
Lisa Foiles: My Perfect Imperfect Video Game Heroine
Well Played: Navigating The Video Games of Black Friday
Stick Jockey: Not Its Own Video Game, Not A Real Card Collection, Yet More Than Both
Reviews, Previews, Hands-On and Impressions
Review: Pac-Man Championship Edition DX Is A Spirited Thrill
Review: The UnderGarden Is A Relaxing Dip In The Ocean
Review: Dead Nation Justifies The Existence Of Yet Another Zombie Game
Review: Sonic Colors Does Not Suck, It Merely Succeeds
Review: Need for Speed: Hot Pursuit Is This Year's Other Great Racer
Review: Shaun White Skateboarding's Path Of Enlightenment
News
Crysis Creator's Latest Game Is An Online Shooter
Activision Teases 'Murder Your Maker' For Spike TV VGAs [Update]
Pop Stars Move Kinect In Japan
GT5 Online Woes Screw Up Your Singleplayer Games, Too
Japanese PlayStation Network Shows Japan What's Great From Abroad
Next January, Play The Nintendo 3DS For Free!
Kinect Is Wasted On Video Games
The Tester 2: Episode 4: "No Tiers In Testing" Liveblog: Why Am I Here?
The Soundtrack To The Botanical Apocalypse
Smugleaf Is A Better Name Than Snivy
The Patch That Changes World Of Warcraft Forever
Let's Dress Like It's The End Of The World (And We're Playing STALKER)
Numbers
iTunes Chart Toppers: Out with the Old, In With the New
Sports
Philandering Point Guard's Ratings Get A Timely Adjustment In NBA 2K11
Reactions
What Deals Did You Get?
A Week In Comments
Press Play
Gran Turismo's Pursuit Of Visual Perfection, One Game At A Time
Otomedius Excellent Not Excellent Enough For 2010
Pokemon Invade Thanksgiving Parade, Menace Papa Smurf
A Motorcycle To The Skull? Hell, Why Not
Is It Time For a Major Black And White Video Game?
Screengrabs
Old Actors Say The Darndest Things
SCV Ready? More Like Honda Ready
Well, They Actually Did It
Kotaku 'Shop Contest: Master System Cover Winners
Rumors
Green, Orange DSi Consoles To Go On Sale This Week
Follow your favorite Kotaku writers on Facebook and on Twitter.
Follow Kotaku on Twitter