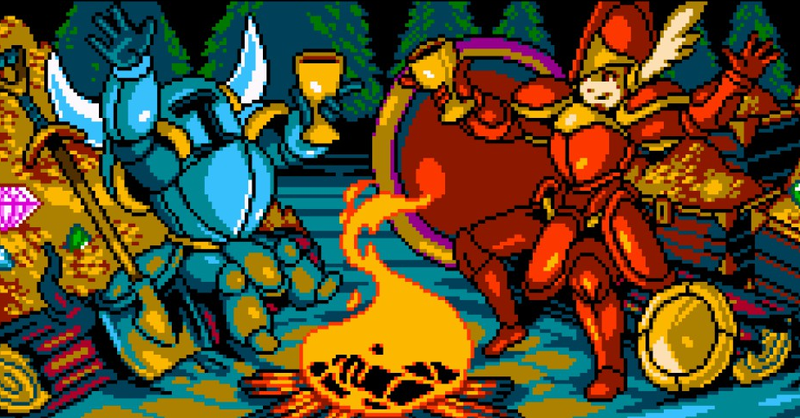 A new blog post from the makers of the excellent 2D platformer Shovel Knight breaks down the game's sales in surprising detail.
Speedrunning charity event Awesome Games Done Quick is in full swing and already producing some amazing runs. Yesterday, a speedrun race between two Shovel Knight players stole the show.
Shovel Knight developer Yacht Club Games just released a gorgeous new trailer for the game's upcoming expansion (and Shovel Knight prequel), Specter of Torment, at the Game Awards. It will be available for free in Spring, 2017.
Two years after blowing everyone away with the buttery retro platformer Shovel Knight, the developers at Yacht Club Games just won't stop releasing free new stuff.
Shovel Knight dev Yacht Club Games has announced the release date for their game's upcoming expansion: September 17. Plague of Shadows will feature a new character, the Plague Knight, and will be released for all versions of Shovel Knight in a free update. Trailer for it is above, in case you missed it last month.

Sometimes you love a game so much you've just gotta create a short animated holiday special based on it, and so we have Wind-up Dog Animation's short but sweet Shovel Knight Animated Holiday Special.
Shovel Knight is out today! And if you saw Jason's excellent review of it, you'll know it's definitely worth your time. But how does it play? What does it look like?
Back when we last looked at it, Shovel Knight was still in its infancy—a wee Kickstarter project looking to gain some traction. Well, that was several months and $311,502 ago.