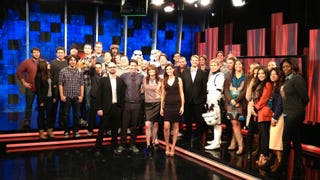 Via Blair Herter, here's the cast and crew of G4's X-Play saying goodbye as they shoot their last episode.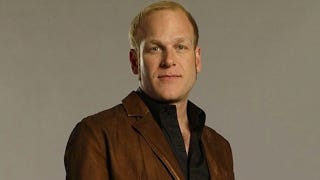 Ice T and Body Count's Gears of War 3 music video "Horde 2.0: Five Against All" will premier tonight on G4's X-Play at 6:30 PM ET/PT.
This ad for Gunnar's Retweet to Win-This Giveaway has me wondering if Gunnar's gaming eyewear comes in an opaque variant. I'd rather not see anything anymore. That Sessler is a far braver man than I.
A couple of weeks back, I climbed on a soapbox about the media frenzy surrounding video games in connection with real life violence or tragedy.
Weren't those G-Phoria awards exciting last night? I was on the edge of my seat the entire time! Okay, I was at Walmart buying cat litter, but I did brush precariously close to some seats in the office furniture section. So what did I miss? Nintendo getting shut out of every award except best racing game for Mario…
It's here, it's here! It's finally here! Tonight at 8PM Eastern time, X=Play presents G-Phoria 2008, the only video game awards show where the gamers vote for their favorite titles. Adam Sessler and Morgan Webb will be putting their personal opinions aside and let the viewers decide which games deserve the awards,…
Devo is coming to Rock Band. G4's X-Play got the exclusive word from the band's own Mark Mothersbaugh who reveals that three of the New Wave outfit's songs will be digitally distributed your way at a future date. The only confirmed Devo track is "Through Being Cool" which Mothersbaugh says has been re-recorded with…