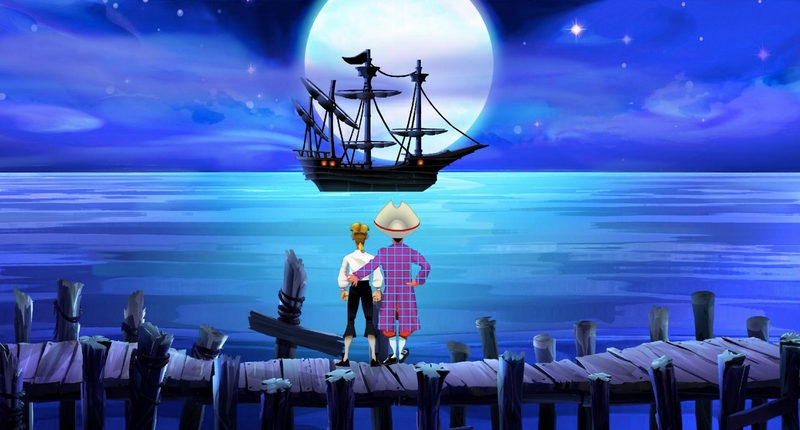 The high-def remakes of Lucasarts' first two Monkey Island games are being combined in the one box and sold at retail. Included as a sweetener will be concept art, soundtracks and, best of all, material from an abortive attempt at making a Monkey Island animated movie.
LucasArts has revealed a somewhat unexpected addition to the cast of Star Wars: The Force Unleashed II, the star of comedic adventure game series Monkey Island. Either some cloning procedure has gone horribly wrong or Guybrush really is that mighty.
Movies have deleted scenes, everyone knows that. But it's rare we see deleted game scenes, because they're normally just 1s and 0s, and if they're not in the final game, we don't see them. Unless we're talking Monkey Island!