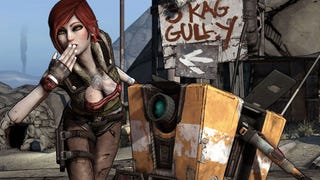 Gearbox Software is head to PAX, bringing with it playable copies of its upcoming shooter-RPG Borderlands. Since this is PAX and a show open to the public, that means it will be playable by the public for the first time.
Bethesda is gearing up for PAX 09 next week, packing up playable demos of upcoming titles and a healthy dose of Brink for the long cross-country trek to Seattle.
In an un-extraordinary coincidence, Valve announced that a new level of Left 4 Dead 2 will be playable at next week's Penny Arcade Expo — on the same day Fahey and I did a lot of PAX booking.