Nintendo's E3 presentation last year, dominated by the unveiling of Wii Fit, stirred a fair bit of dissent, as the company looked to be following a gleaming white road away from its hardcore userbase and into the smiling embrace of your Mom. Now that the Wii has demonstrated record-shattering success as a mainstream product, skeptics theorize that Nintendo's no longer got any need to court the traditional gamer — and therefore we can expect a bit of status quo from the company this year.
Nintendo is promising, however, that it hasn't abandoned the core, while Nintendo prez Reggie Fils-Aime coyly suggested back in April that gamers will have plenty to be delighted about this year. He talked about "maximizing our key franchises," and hinted at "a big game for the holiday that the gamers will want." That the title in question is Animal Crossing Wii has all but been confirmed.
Thus far, Nintendo's been mysterious, with only Mario Super Sluggers and Wario Land: Shake It! announced for Wii, and Kirby Super Star Ultra and seek-and-solve title Mystery Case Files: MillionHeir confirmed for DS.
G/O Media may get a commission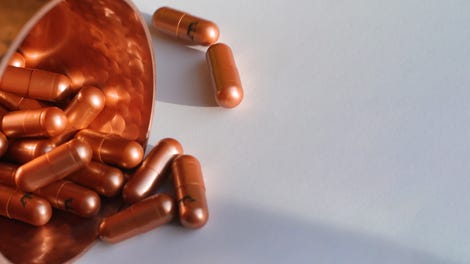 health
The Lyma Supplement
And what about the hardware? Hit the jump for more on Nintendo at E3 this year.
Given Nintendo's investment in Wii Ware, it's rational for gamers to hope for a new storage device of some sort for Wii. But the company has repeatedly appeared to deprioritize the issue, with Nintendo of Europe managing director Laurent Fischer somewhat famously stating that "geeks and otaku" were the only ones who'd want such a thing (he later apologized).
When we recently asked a Nintendo of America rep for an update on the issue, he said, "I can tell you that if you need more space, you can just delete downloaded games that you have not played for a while. If you want to play them in the future, you can re-download them again for free. And SD cards also can be used to store content." So, storage device? Seems unlikely.
Product-cycle aficionados eyeing the life cycle and sales patterns of the DS have suggested the time might be right for a DS redesign, and Nintendo's placid pre-E3 quietude (relative to some of its industry peers) just might be explained by the fact they have such a big reveal under wraps. But not so much as a peep on that front has been forthcoming, and Nintendo has been quick to dismiss any rumors that crop up, like when a widescreen DS concept design seemed to pop up in a Disgaea ad.
Meanwhile, Rhythm Tengoku Gold for DS hits July 31 in Japan, and a US release date has yet to be announced. In the April interview, Fils-Aime sidestepped questions about the Wii music game announced at E3 2006, now tentatively titled, sensibly, Wii Music — although given the current band-game craze, the timing might be right. Fils-Aime has also been mum on a Donkey Kong for Wii.
Nintendo recently said that a Kirby for Wii is still on track for 2008, while at last report, previously-announced Monolith Soft Wii project Disaster: Day Of Crisis was "delayed indefinitely."
So here are the only E3 titles we know for sure:
NINTENDO'S WARIO, KIRBY BRING THE FUN; SLEUTHS GET A NEW MYSTERY CASE FILES GAME

New Experiences on the Way for Wii and Nintendo DS

REDMOND, Wash., June 25, 2008 – While the game world awaits the E3 Media & Business Summit in Los Angeles next month, Nintendo isn't waiting to announce new titles for its mushrooming libraries for the Wii™ console and Nintendo DS™. Classic Nintendo characters like bad-boy Wario™ and pink powerhouse Kirby® will star in their own platform games. A new Mystery Case Files™ game brings the best-selling Big Fish Games franchise to Nintendo DS for the first time. These games join the recently announced Mario™ Super Sluggers baseball game for the Wii console.

"Nintendo's game libraries continue to grow at a rapid pace," said Cammie Dunaway, Nintendo of America's executive vice president of Sales & Marketing. "Wario stars in a great new platformer, Kirby enthusiasts get an updated version of a fan favorite, there's a new mystery for Mystery Case Files aficionados and baseball gets a few new Mario-style twists."

Wario Land™: Shake It!, a classic side-scroller for the Wii console launching Sept. 29, stars Wario, the smelly, bad-mannered alter ego of Mario™. With the Wii Remote™ controller turned sideways like an old-school controller, veterans and newcomers alike can run, jump and smash their way through hectic side-scrolling stages. Players shake the Wii Remote to help Wario take down his enemies, empty bags of treasure or cause earthquakes. Best of all, there are numerous stages each offering multiple missions to keep players coming back again and again to unlock everything, collect more coins or just improve their best times.

Kirby Super Star™ Ultra for Nintendo DS, launching Sept. 29, re-imagines one of the most beloved Kirby games of all time. Kirby Super Star Ultra features new graphics and fully rendered animated cut scenes. With so many adventures waiting to be unlocked, there will never be a dull moment as Kirby runs, floats, copies enemies and uses Helpers to fight King Dedede and Meta Knight. New modes like Revenge of the King and Meta Knight Ultra await, along with classics like The Great Cave Offensive and Milky Way Wishes. On top of the main modes, there are also three new touch-screen-controlled mini-games that can be played with up to three friends via DS Download Play. Not only that, but players can go on Kirby adventures with a friend via local wireless as well.

Mystery Case Files™: MillionHeir™, launching Sept. 8, uses the unique Nintendo DS interface to expand upon the seek-and-solve game play of the popular series from Big Fish Games. Players seek out cleverly hidden items in a multitude of painted scenes. Players progress through an interactive detective story investigating a cast of characters and uncovering new evidence to find the rightful heir to a million-dollar fortune. This new portable installment is available only for Nintendo DS. With interactive logic puzzles that use both the touch-screen interface and built-in microphone and include the first ever multiplayer mode for a Mystery Case Files game, Mystery Case Files: MillionHeir presents a new generation of seek-and-solve games for casual gamers and franchise fans.

Mario™ Super Sluggers, launching Aug. 25 for the Wii console, stars the ever-lovable Mario and his crew of friends. It builds on the social-gaming fun and movements people learned in Wii Sports™ and turns them into a full-fledged baseball game that can be played by every member of the household. Players make a throwing motion with the Wii Remote controller to pitch the baseball and make a swinging motion to swing at the pitch. The game boasts more than 30 playable Nintendo characters and all the madness of a Mario sports game. Just like Mario Kart® Wii, it bridges the gap between experienced players and those new to the Wii console, with fun challenges and beautiful graphics.

Remember that Wii features parental controls that let adults manage the content their children can access. For more information about this and other Wii features, visit Wii.com.

For more information about these and other Nintendo products, visit Nintendo.com.