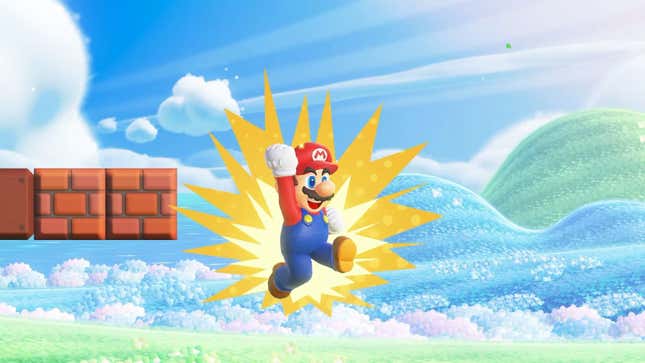 Hey, listen: You weren't playing Zelda during that whole presentation were you? It's okay. I don't blame you. Well, whether you were elsewhere during Nintendo's Direct presentation today or exploring the vast world of Hyrule, we've got the roundup of everything Nintendo showed off, including Pikmin 4 and much more.

Why Mario Strikers: Battle League Could Be Nintendo's Next Multiplayer Hit
---
Pokemon DLC: The Hidden Treasure of Area Zero

Can you believe we still haven't caught them all? Today we saw some of the first in-game footage of The Hidden Treasure of Area Zero, new DLC for Pokemon Scarlet and Violet.

---
Sonic Superstars
It's time to side-scroll like its the '90s with Sonic Superstars—and now you can do so with friends! The latest Sonic game is expected to arrive this autumn.

---
Palia
Palia is a chill, free-to-play game where you can enjoy a more blissful, serene life fishing, hanging out around windmills and robots, and enjoying the sights and sounds of a fantasy world.

---
Persona 5 Tactica

Persona 5 Tactica is expected to arrive on November 17, 2023. Today's trailer showed some feature-packed tactical combat that looks rather speedy and lively.

---
Mythforce
Who doesn't love Saturday morning cartoons? Mythforce aims to capture that eternal youthful spirit of adventure that only mornings spent staring into a colorful screen can. It arrives on the Nintendo Switch later this year.

---
Splatoon 3 Splatfest

It's time for some ice-cream-themed Splatfest nonsense this July. The new event will run from July 14 at 5 PM PST to July 16, 5 PM PSt.

---
Detective Pikachu Returns

It's time to get cracking on some cases there, gumshoe. Well, after Pikachu has his coffee. That's right, it's Detective Pikachu time and the long-awaited sequel is hitting the Switch on October 6, 2023. I just hope he's getting in a good breakfast with all that coffee cause, folks, it ain't good to drink that stuff on an empty stomach.

---
Super Mario RPG
It's all the jumping and climbing you love from Mario, but now with some tactical, stat-based combat featuring magic powers and other ways to strategically take down Smithy's evil forces. Super Mario RPG is a remake of the original SNES game and launches on November 17, 2023.

---
A Princess Peach Game


Princess Peach is getting her own game! Nintendo described this as a brand new game, though we sure didn't see a whole lot in this quick look. The company promised to reveal more at a later date.

---
Luigi's Mansion: Dark Moon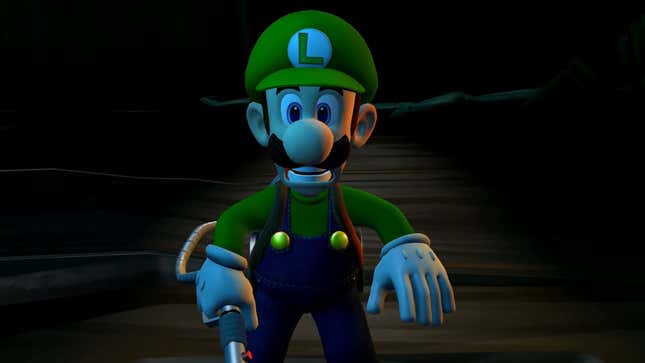 Mario's brother has some more spooky places to explore with a remaster of the 3DS title, Luigi's Mansion: Dark Moon. Not much else was shown of this return.

---
Batman: Arkham Trilogy
The Arkham games, complete with all DLC packages, are coming to Nintendo Switch (and hopefully Arkham Knight won't melt our consoles). These are some excellent modern superhero games and they're expected to hit Nintendo's console this fall.

---
Gloomhaven

Gloomhaven is bringing its dungeon-crawling brutality to Nintendo Switch on September 18. It's time to kill some mean, underground creatures, turn-based style.

---
Just Dance 2024 Edition
If you're into dancing and own a Nintendo Switch, Ubisoft's got you covered with the launch of Just Dance 2024 Edition on October 24, 2023.

---
Silent Hope

This very pretty-looking action RPG features fate-bound characters who must venture out to do battle. It promises "ever-changing dungeons," which sounds like a wonderful invitation to grind should the combat feel satisfying enough.

---
Fae Farm

Don't you just wanna farm, fish, and hang about in a fantasy realm? Well Fae Farm promises you the freedom to do just that on the Nintendo Switch on September 8.

---
Hot Wheels: Unleashed 2 - Turbocharged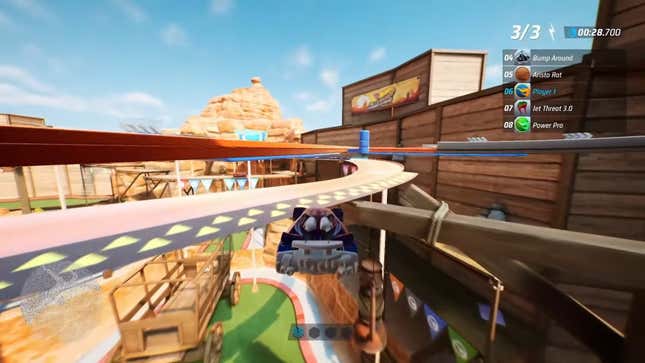 Hot Wheels: Unleashed 2 is expected to arrive on the size-appropriate Nintendo Switch on October 19.

---
Manic Mechanics
Time to get to work on some go-kart-like vehicles and put them to the test on some tracks with friends. Just watch out for those UFOs (or are we calling them UAPs now?)

---
Mario + Rabbids: Sparks of Hope DLC
The Nintendo-Ubisoft collab project Mario + Rabbids continues with a new DLC featuring some mean-lookin' rabbids and a lush jungle. And hey, it's available right now. Like, seriously, go check the eShop.

---
Dragon Quest Monsters The Dark Prince
Dragon Quest Monsters The Dark Prince arrives on December 1, 2023, setting you on an adventure in the world of Dragon Quest on a journey to deal with some nasty monsters.

---
Pikmin 4
The always cute, and maybe a little-bit-weird world of Pikmin will be returning to the Nintendo Switch by way of a fourth entry. After being in development for seemingly forever, it's eyeing a July 21 release date and features a number of unique puzzles with elemental Pikmin to aid in traversal. Also, a series first—you can now even venture out after dark with the help of Glow Pikmin! A demo lands on June 28.
There are also remasters of Pikmin 1 and 2 on the way.

---
Metal Gear Solid: Master Collection Vol. 1
Y'all! The original Metal Gear Solid trilogy is hitting the Nintendo Switch, along with the classic titles Metal Gear and Metal Gear 2 (and even that Snake's Revenge thing that Hideo Kojima had nothing to do with). It launches on October 24, 2023 as an all-in-one package or a la carte, and you won't hear from me for awhile after it launches. I'll be that silent.
---
Vampire Survivors
The monster-killing phenomena finally arrives on Nintendo Switch. As many a Steam Deck owner will tell you, this is an excellent way to spend some time in a portable format. It arrives on August 17, 2023.

---
Headbangers Rhythm Royale

I'm not sure if it's cute or creepy, or some combination of both. But if you're into headbanging while being a pigeon, you can enjoy some delightfully musical minigames with our avian comrades on October 31 of this year.

---
Penny's Big Breakaway
A bright and colorful platformer, Penny's Big Breakaway will let you gather tokens, hop around, and smash through a playful-looking world. No release date was provided.

---
Mario Kart 8 Deluxe - Boost Course Pass Wave 5

The race never ends. Nintendo showed off the next DLC for Mario Kart 8 Deluxe, which features a new mini-themed course set in a...bathroom? Also some new characters like Mario Kart 7's Wiggler and Kamek from Mario Kart Tour. Its expected this summer.

---
Star Ocean The Second Story R

Star Ocean 2 is getting a lovely looking 2.5 remake. Square Enix's space-faring RPG series has had multiple entries over the years, so its not always clear where to start. Second Story was a pretty popular title on the original PlayStation, so its a welcome return from a much-loved franchise.

---
WarioWare: Move It!

WarioWare: Move It! features motion-controlled mini-games galore. You know, at least it will get me off the couch. It also features local co-op with up to four players in its party mode.

---
Nintendo Live Seattle 2023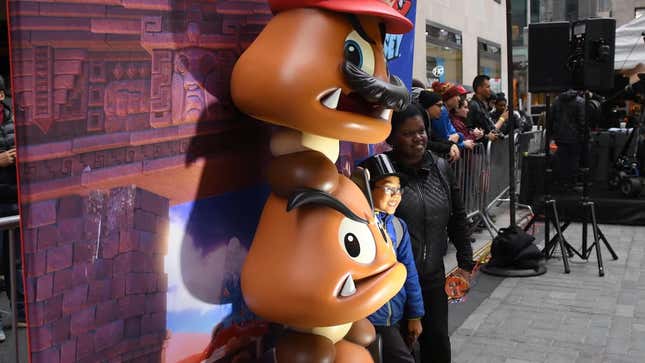 If you can't get enough Nintendo on the screen, why not get some in person? You'll need to be in Seattle though. Nintendo Live Seattle 2023 opens on September 1, with registration open until June 22.

---
The Legend of Zelda: Tears of the Kingdom Amiibo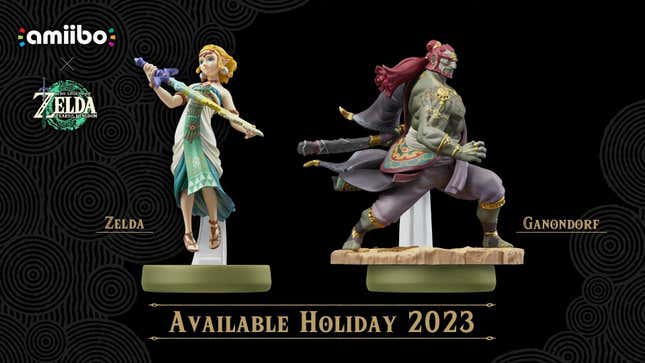 As was discovered by clever dataminers recently, new Amiibo of Princess Zelda and Ganon will arrive Holiday season 2023. Now you can get those paraglider fabrics.

---
Super Mario Bros. Wonder

Super Mario Bros. Wonder looks like it will offer some classic Mario gameplay packaged in some modern pretty graphics. It's a side-scrolling 2D fest across a wide variety of levels in the Mushroom Kingdom and is expected to launch on the Switch on October 10, 2023.

---
And that's everything Nintendo took to showing off today. Some release dates are certainly closer than others, but which ones are you looking forward to most?