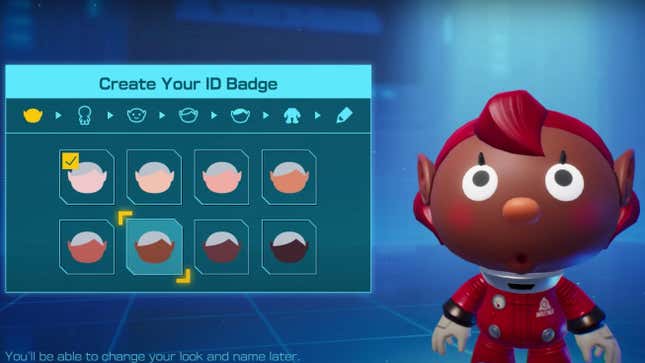 Pikmin 4 got a surprise new trailer early June 6, and, as is standard for a Nintendo game, it's still looking pretty adorable. Considering Nintendo game director Shigeru Miyamoto said in 2015 that the real-time strategy game was "very close to completion," it's a relief to see its cute characters in action
It Looks Like A PlayStation Classic, But Your Grappling Hook Is A Frog
But since there were nine years between Pikmin 2 and Pikmin 3's release dates, the decade between that last game and Pikmin 4's now-certain release date, July 21, didn't necessarily perturb the most optimistic Pikmin players. In a 2019 Kotaku article, Stephen Totilo wrote that "Pikmin was [...] a testament to Nintendo's best game design values," but, despite his enthusiasm for the series, he was sure it needed more time in the oven. Well, in 2023, Pikmin is fresh and ready.
Check out the new Pikmin 4 trailer
Like in the previous three Pikmin games, in Pikmin 4, players will need to control a hivemind of Pikmin—teeny, candy-colored aliens that resemble wild onion bulbs—to solve puzzles and defeat enemies. The new "Rise to the Occasion" trailer also confirms main character Captain Olimar, a bubble-nosed spacefarer who crashed onto the Pikmin planet, will return, but this time, you'll have to save him and a stranded rescue team with a customizable character.

"There is a beacon of hope," the trailer's announcer says. "It's you—the Rescue Corp's newest recruit who's risen to the occasion. You can do it, brave explorer."

The trailer then shows a few personalization options in Pikmin's never-before-seen character creator, which lets you determine things like skin color, pre-made facial features, and your ID badge. You'll be able to edit both appearance and name later in the game, too.

While there is no Pikmin 4 pre-order bonus for U.S. purchases (Hong Kong and Taiwan players will, however, receive a Pikmin-branded drink cover with a little sprout stuck on top of it), you can nevertheless buy the $60 game in advance. It is eligible for a Nintendo Game Voucher, and a GameSpot coupon gives you $10 off physical copy pre-orders from Super Shop, though it won't ship until release day.