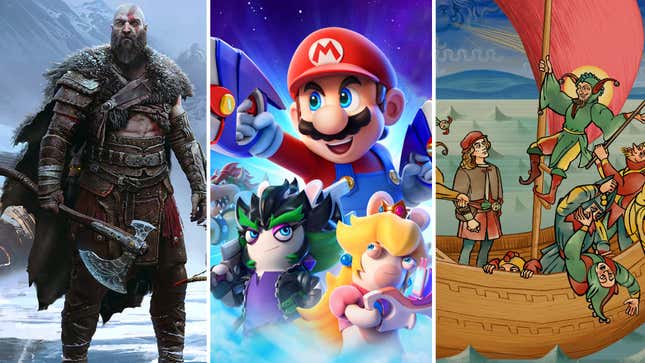 We're halfway through the year, and a throughline is clear: Despite a wave of delays and industry upheaval, 2022 has cemented its place as a damn good year for video games. By summer, we're usually bemoaning a lack of must-play games. But this year, so far, is the opposite: There are, somehow, almost too many games that are worth your time.

This post originally appeared on March 16, 2022. We've updated it to reflect some of the best games that have come out in the meantime.
What follows is a comprehensive list of those games, blockbusters and indie standouts alike, that have already left a meteoric impact on Kotaku's collective tastes. But also, we get it: Your time is precious, and even if you spend every second of your free time playing, you'll never be able to knock these all out before the next wave of must-play games comes out. To that end, we've included rough estimates of how long it would take you to complete each game, citing figures from the eternally helpful HowLongToBeat.
All right, that's enough ado. Here, in no particular order, are the best games of 2022.