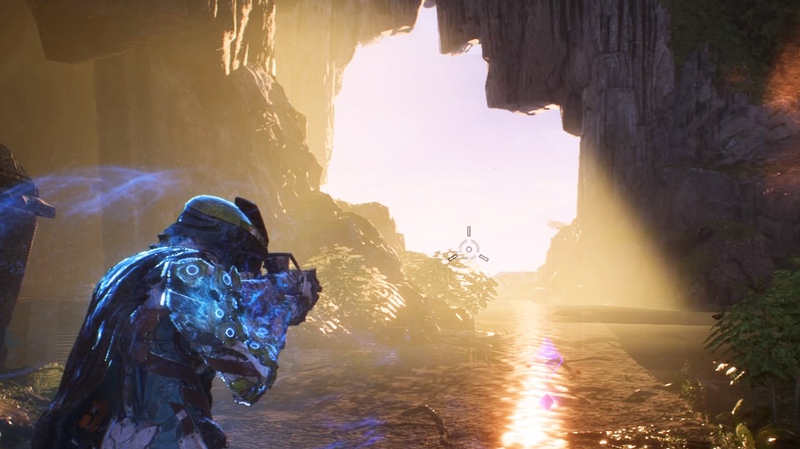 It's already been six months since the online shooter Anthem came out. A lot has happened during that time, though not as much as players had hoped. The game launched with many bugs and flaws, and both players and the developers have acknowledged that it needs a lot of work.

While developer BioWare has addressed many of Anthem's smaller issues, deeper problems persist, compounded by new updates getting delayed and being few and far between. But there has been the occasional bright spot, and the players who have stuck with it seem as committed as ever, at least for now. Here's a rundown of everything that's happened so far.
---
Anthem opens to its first wave of players on February 15, going live for everyone on February 22. The staggered release schedule rewards players who purchase the game's special edition or subscribe to one of EA's services with early access to the game.
That weekend, the game gets a hotfix to make the game's Tomb Challenges, which occur just a few hours into the main campaign, less grindy.
Around February 18, players realize the game's rarest loot is dropping from treasure chests that randomly spawn in the game's free-play area on harder difficulties. Maps are drawn up showing players how to farm them, but BioWare patches out the loot bug before the end of the day.
Anthem's inscriptions get overhauled in a February 28 patch. BioWare decides to make the randomized stat rolls on rare loot better on average rather than increase their drop rate overall. A bug that drops guns with ill-fitting perks, like a shotgun getting 20 percent bonus machine gun damage, also gets patched out.
Some players discover that Anthem shutting down their PS4s on March 3. While some players originally believe the game had bricked their consoles, they're able to get them working again by restarting their PS4s in safe mode. BioWare announces it's working with Sony to investigate the issue, and reports on March 6 that while console shut offs are a problem, no consoles were actually bricked.
YouTuber Gladd makes a video about being temporarily banned from the game for using one of the known damage exploits to beat bosses more easily. The exploit involves pressing shoot and dodge at just the right moment during an ultimate attack to deal up to one million points of extra damage. The ban is surprising, since Anthem is an entirely cooperative experience, so no other players are actually hurt by the supposed cheating. In a statement, EA tells IGN the ban will ultimately be limited to two weeks.
Cataclysm finally goes live on August 6. Alongside the new activity, the update adds a guild system, which players can only access through their smartphones, and a host of new equipment and cosmetics to collect. The activity itself is a welcome breath of fresh air by the standards previously set by Anthem, but is otherwise underwhelming. It gives players who still like the game a great excuse to come back, but doesn't do anything to overhaul the game's loot system or make the story any more comprehensible.
---
And that's where we are now. Cataclysm is still ongoing for the time being, with new items rotating through a Cataclysm-specific vendor every week. It's still unclear if the end of the event will be a prelude to the next phase of Anthem, or simply the beginning of another long wait for new content, much less the larger rework the game desperately needs.