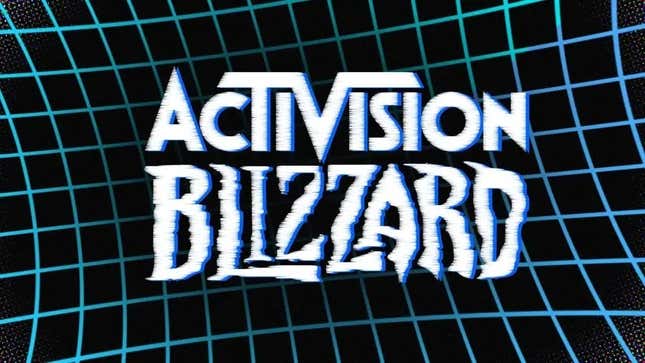 Activision Blizzard will pay the Securities Exchange Commission $35 million to settle charges that it violated workplace misconduct reporting rules and whistleblower protections. The Call of Duty publisher admits no wrongdoing in the case, which comes less than two years after a bombshell lawsuit by California regulators alleged years of sexual harassment and discrimination at the company.
This Mini Sega Arcade Cabinet Packed With Retro Games Would Make A Great Gift
Today's SEC order states that Activision Blizzard "lacked controls and procedures" to properly collect and analyze employee complaints of workplace misconduct. As a result, the company's management "lacked sufficient information" to even know if there were certain issues at the company that required public disclosures to investors. In addition, the SEC order also claims Activision Blizzard used separation agreements for departing employees that required them to notify the company if they were contacted for information by the SEC, which would be a violation of whistleblower protections.
"The SEC's order finds that Activision Blizzard failed to implement necessary controls to collect and review employee complaints about workplace misconduct, which left it without the means to determine whether larger issues existed that needed to be disclosed to investors," Director of the SEC's Denver Regional Office, Jason Burt, said in a press release. While the company didn't admit to the charges, it did agree to a cease-and-desist order in addition to the $35 million penalty.
"We are pleased to have amicably resolved this matter," Activision media relations VP Joe Christinat told Kotaku in a statement. "As the order recognizes, we have enhanced our disclosure processes with regard to workplace reporting and updated our separation contract language. We did so as part of our continuing commitment to operational excellence and transparency. Activision Blizzard is confident in its workplace disclosures."
That amicable resolution is nearly double the $18 million settlement Activision agreed to with the Equal Employment Opportunity Commission over a federal harassment and discrimination lawsuit, the funds from which will only be paid out to victims of the company's workplace culture who were employed after 2016. Activision CEO Bobby Kotick made roughly $155 million in 2020.
Both landmark settlements come after a November 2021 investigation by The Wall Street Journal which reported that Kotick was aware of workplace misconduct, including a settlement for an instance of alleged rape, but failed to disclose it to Activision's Board of Directors. A subsequent report by The Wall Street Journal claimed Kotick continued to try and hide how many employees were fired at the company in the wake of the allegations becoming public.
The company has called these allegations false, and furiously pushed back against the original Department of Fair Employment and Housing lawsuit that kicked everything off. Activision tried to get that case thrown out last year, but a judge denied the request and it continues to make its way through Los Angeles Superior Court.
"When the Company received complaints we responded to them appropriately and after the extensive and thorough reviews of workplace policies and procedures, workplace practices, compliance, and company data performed by external company advisors including former EEOC Chair Gilbert Casellas, Skadden Arps, WilmerHale, Paul Hastings and CDF Labor Law LLP, the Board concluded there was never widespread or systemic harassment, retaliation or discrimination at the Company," Christinat told Kotaku in a statement. "The Board and advisors also concluded there was no evidence that the Company's senior executives ignored complaints when they were reported."
The fallout from the lawsuit and subsequent news reports, however, reportedly paved the way for Microsoft to swoop in and make a deal to acquire Activision for $69 billion. That sale is currently facing an antitrust lawsuit by the Federal Trade Commission.