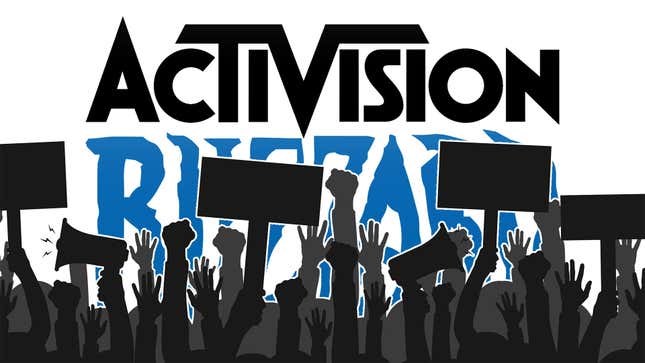 The Wall Street Journal is reporting that not only has Activision Blizzard fired dozens of staff in the last few months, but that CEO Bobby Kotick has been hiding that information from the public. Because it might look bad...

The Team Behind Tetris On The New Movie And Gaming History
Bobby Kotick, who if he had even the last vestiges of decency or humanity would have resigned months ago, has instead apparently been working to hide the scale of the poison in his company. The WSJ says that "more than three dozen" employees have been let go, while around another 40 have been disciplined. Figures that Kotick is alleged to have suggested "could make the company's workplace problems seem bigger than is already known," according to those who spoke to the paper.
The WSJ confirmed with an Activision spokesperson that 37 people have left the company (whether jumping or pushed), and 44 disciplined. However, she denied a claim made by the newspaper's sources that 700 reports of misconduct and other issues were filed by staff as part of the company's current internal investigations.
Activision Blizzard has been revealed to have been a barely-controlled hellhole for a very long time, with a CEO who, as the Wall Street Journal puts it, "didn't inform the board of sexual misconduct allegations that he was aware of, including rape, against managers across the company." And yet he remains in his position, without a scrap of dignity. A position from which, it appears, he is still working to hide the scale of the problems at his company, despite the growing pressure from shareholders and staff to achieve some degree of transparency.
It'd be a really good idea if Robert Kotick were to resign immediately, in disgrace, to give Activision Blizzard the fleeting chance to redeem its reputation in the coming years. Because right now, it's a place so wretched that even Lego doesn't want to be tangentially associated with it.
Update: 01/18/22, 10.50 a.m. ET: An Activision Blizzard spokesperson has got in touch since publication, with the following statement. Their claims contradict those made by the Wall Street Journal.
Across Activision Blizzard, our team is working tirelessly so that every employee feels safe, equal, heard and empowered. Whether a comment about culture, an incident or suggested improvements, every single report that the company receives matters, and we have significantly increased the resources available to ensure that we can quickly and thoroughly look into each one.

Through our expanded Ethics & Compliance function, we have completed reviews of more than 90% of the reports since July. From these completed reviews, 37 employees have exited the company and another 44 received written reprimands, formal warnings or other discipline.

The assertion that Mr. Kotick blocked the release of this information is simply inaccurate. An interim update to our employees is still being worked on, and the company remains committed to continuing to provide periodic updates on its progress.