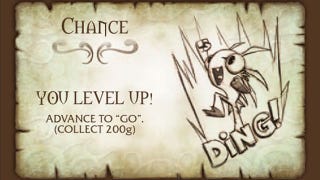 Just as the money for World of Warcraft Monopoly replaces those boring old numbers with the faces of Azeroth's most influential, the Chance and Community Chest cards replace the stale old man in a top hat with the freshest seafood Azeroth has to offer. How could you keep something this cute locked away? Oooo,…
THQ's third-person shooter Warhammer 40,000: Space Marine would be pretty boring if you were only fighting the Ork forces. Developer Relic Entertainment mixing things up by introducing the forces of Chaos, the original mixer-uppers.
While the Xbox Live dashboard spilled the beans on Gears of War 3, according to CVG sources, Epic is also planning to reveal a shooter in development for EA later this month.