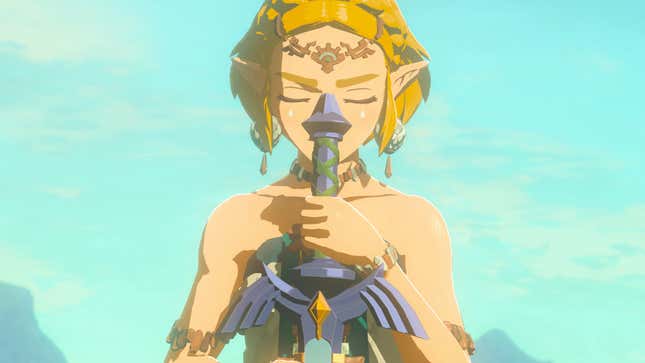 The first of what is sure to be many updates to The Legend of Zelda: Tears of the Kingdom dropped last night on May 18 and the first question on everyone's mind was: Is the infinite item glitch safe? And yes, it is. Update version 1.1.1 fixes other bugs, but fortunately not that one.
Why The Hot New Redfall Gameplay Trailer Left Us Feeling Cold
Tears of the Kingdom received a massive day-one update that helped improve performance for a more "pleasing gameplay experience," among other things, but version 1.1.1 is the game's first patch since players have been able to get their hands on the game and discover all sorts of ways to break it. Here are the patch notes:
Fixed issue where, sometimes, the player could not clear main quest "The Closed Door," even if they fulfilled the conditions to advance the quest.

If you have already encountered this issue, you will be able to clear the quest by downloading this update data.

Several issues have been addressed to improve the gameplay experience.
That's good news for anyone who was struggling with the Closed Door quest, but the vague second bullet point about "several issues" had some players worrying that recently discovered duplication glitches bugs have also gotten the ax. Not so. As I and many others found out after testing the game once the update was installed, you can still use the bow-swapping trick to copy any item you can attach to an arrow. This includes stuff that sells for hundreds of rupees like diamonds, as well as powerful Fuse items dropped by enemies like Black Moblin Horns. Full steps on how that item duplication glitch works can be found here.
Players discovered no shortage of tricks in Breath of the Wild from supercharging items to the power of flight through infinite jumping, but Tears of the Kingdom's duplication glitches have been surprisingly easy to pull off so far. Nintendo will still probably patch them out at some point, and a hotfix addressing them could drop at any moment. But for now at least, players still have some time to max out their wealth and rarest items.