This week we review GTA Online, watch a parrot attack, check out Horizon: Zero Dawn running on a PC, remember Amazon's failed game, and debate the best Reese's Cup shape.

Great Kotaku Content From The Past Week
On the one hand, this is embarrassing. On the other hand, a bunch of people just remembered this game existed for a few minutes.
G/O Media may get a commission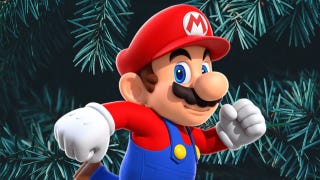 Black Friday
Nintendo Switch Deals
I finally reviewed GTA Online. After 7 years and over 600 hours, I felt like it was time.
Even if I never play Last of Us Part 2, I'm enjoying all the writing from different folks about this big game and its characters and story.
Tweets!
"Blue lives ma-" *Slapped again.*
Back in the 80s, you could do almost anything you wanted on TV because there were like 7 channels and everything had low budgets. It was a glorious time.
The best shape is the pumpkin. You get a bunch of peanut butter and Halloween is the best holiday.
News
Trailers & Videos From The Past Week
I...didn't really like this game that much.
I keep wanting to give Fallout 76 another chance, but the last time I played it I was bored out of my mind and it ran like crap. MAYBE next time will be better...
I've been thinking about replaying this game and now I might do so on PC. I want to ride robot horses in 60fps.