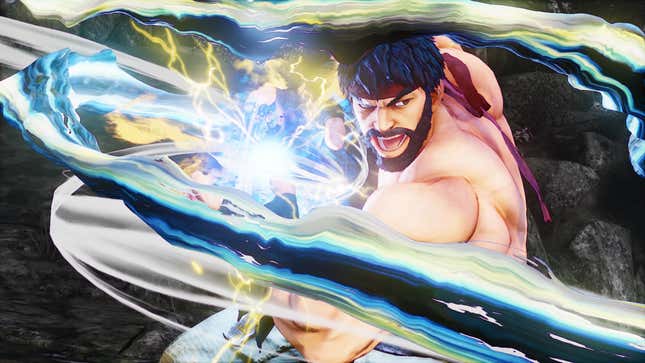 Evo Online has been officially canceled following decisions by multiple developers to distance themselves from the event, Kotaku has learned. Street Fighter V, Mortal Kombat 11, and more were pulled from Evo Online following allegations of sexual misconduct against the organization's co-founder and CEO, Joey "Mr. Wizard" Cuellar.
Diablo IV Druids, Do This ASAP To Unlock Some Powerful New Abilities
Mortal Kombat 11 narrowly missed out on being part of the Evo 2020 lineup before the covid-19 pandemic forced the event to go online and shift to games with competent rollback netcode. As of June 30, 1,357 competitors had registered to compete in Mortal Kombat across Evo Online's three regions.
"We stand in solidarity with those who have spoken out against abuse," Mortal Kombat developer NetherRealm Studios' official statement reads.
Street Fighter V had the opposite journey. It was once a shoe-in for Evo 2020, but its longstanding reputation for having poorly optimized netcode made it anathema to the Evo Online experience. Still, the organizers were planning to hold exhibitions in the Capcom-developed fighter between the event's main games.
"In light of the recent accusations of misconduct made against Evo organizer Joey Cuellar, Capcom will no longer be participating in Evo 2020," the developer wrote. "Out of respect to those who have been affected and to the current investigation, we felt this was the appropriate course of action. We apologize to the players and fans who were looking forward to these tournaments."
Update (07/o2/2020, 8:30 p.m. ET): Them's Fightin' Herds has also been pulled by its developer, Mane6. Much like Mortal Kombat, the My Little Pony-inspired fighting game was included at Evo Online thanks to its use of rollback netcode.
"The current situation surrounding Evo organizer Joey Cuellar has created an environment that we feel uncomfortable being involved in, and we are unwilling to have [Them's Fightin' Herds] showcased on the Evo stage under the current circumstances," Mane6 wrote.
Update (07/o2/2020, 8:51 p.m. ET): Bandai Namco has joined the growing list of developers distancing themselves from Evo. This means the planned Tekken 7, Dragon Ball FighterZ, and Soulcalibur VI exhibitions will no longer be part of the online event.
"Bandai Namco Entertainment America Inc. has decided to end our participation in Evo 2020 in response to recent abuse allegations," the company's statement reads. "We stand in solidarity with the individuals who have spoken out against abuse within the fighting game community and thank our fans for their continued support."
Update (07/o2/2020, 9:25 p.m. ET): Evo has released another statement, this time detailing its plans to replace Cuellar as CEO with fellow co-founder Tony "Ponder" Cannon and to cancel Evo Online entirely.
"Over the past 24 hours, in response to serious allegations recently made public on Twitter, we have made the first of a series of important decisions regarding the future of our company," a spokesperson for Evo told Kotaku via email. "Effective immediately, Joey Cuellar will no longer be involved with Evo in any capacity. We are currently working towards his complete separation from the company and have relieved him of all his responsibilities.

"Going forward, Tony Cannon will act as CEO; in this position, he will take a leadership role in prioritizing greater accountability across Evo, both internally and at our events.

"Progress doesn't happen overnight, or without the bravery of those who speak up against misconduct and injustice. We are shocked and saddened by these events, but we are listening and committed to making every change that will be necessary in making Evo a better model for the stronger, safer culture we all seek. As a result, we will be canceling Evo Online and will work to issue refunds for all players who chose to purchase a badge. We will donate the equivalent of the proceeds as promised to Project HOPE."