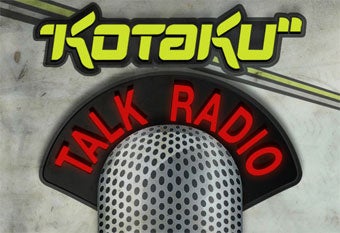 This was a doozy of a week for Kotaku Talk Radio with Totilo, myself and oodles of listeners weighing in on the issue of Modern Warfare 2 and dedicated servers.
Is it a sign of things to come? What far-reaching consequences could it have? Tune in to find out and to get a pulse of what PC gamers are saying and thinking about what we know so far about Infinity Ward's decision.
Recorded earlier today with the aid of your phone calls, the latest episode of Kotaku Talk Radio is now available for download via Blog Talk Radio or iTunes. Save it locally and listen to it at your leisure!
Any topics you'd like us to cover in next week's episode? Hit us in the comments and let us know!
Kotaku Talk Radio: PC Gaming and Infinity Ward [Blog Talk Radio]
Kotaku Talk Radio: PC Gaming and Infinity Ward [iTunes]