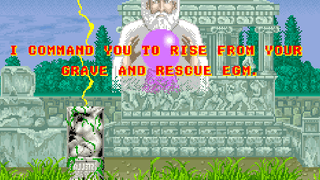 EGM is dead. Long live EGM! The struggling game magazine that shut down in January after nearly twenty years in print is returning later this year, courtesy of Electronic Gaming Monthly founder Steve Harris.
OK, it's been a bit longer than three days. But with Easter around the corner, it's somewhat apt, because just as everyone was done saying goodybe to FileFront, it's now back from the dead.
What began as a rumour last month has now escalated into full-blown fact; Ziff Davis have officially sold the 1UP network to competitors Hearst, owners of UGO.com.
Oh boy. Looks like the sale of 1UP to Hearst hasn't gone as smoothly as you'd expect. Rather than simply move house, it seems most of the site's most experienced/popular writers have instead been let go.
Ziff Davis may shutter Electronic Gaming Monthly, according to Jason Young, CEO of the ailing publisher. The company announced earlier this week it was shutting down the print version of PC Magazine, a publication that has been in existence for 27 years, shifting focus to its online sibling. And it may do the same for…
For a few years now, media company Ziff Davis - who among other things run the 1UP network - have run their own tech show, called DigitalLife, which while focusing on all kinds of consumer electronics also had a strong gaming slant. And yeah, it was no CES or E3, but it was in New York, making it a lot more accessible…