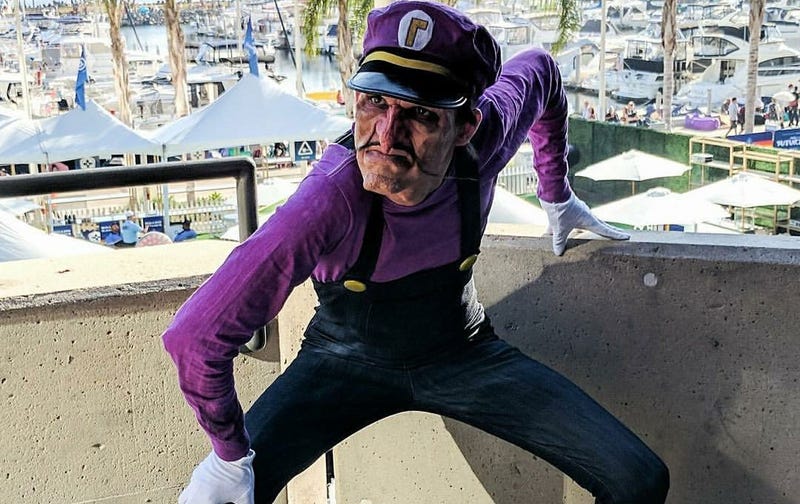 This is how Mick Ignis went to Comic Con this year. I will not sleep easily tonight.

Project M, the unofficial lovechild of Super Smash Bros. Brawl and Melee, has been abandoned by its developers, but fans are still churning out content for the popular mod. As of last Sunday, our favorite conniving Mario underdog has earned his own—again unofficial—Smash character in Project M. Waaahaaahaa.

Not only are we getting a trio of Amiibo figures based on The Legend of Zelda: Breath of the Wild—including the first-ever articulated Amiibo—Nintendo has seven new Super Mario Amiibo coming in November, complete with a glowing ghost and the worst character ever.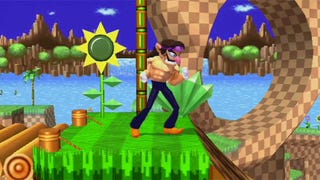 That's how you introduce a character, even if it's not official. Waluigi might only join the battle in Super Smash Bros. Wii U as an assist trophy, but to ease the pain, modder Apoc Hedgie made his own version of Luigi's skinny rival.
Hey! ...Listen! Cracked.com, "America's Only Humor & Video Site Since 1958", has taken it upon themselves to put together a list of the 15 most annoying game characters from games that were otherwise excellent. It's the kind of article you read while nodding your head sympathetically, hopefully in between sentences…