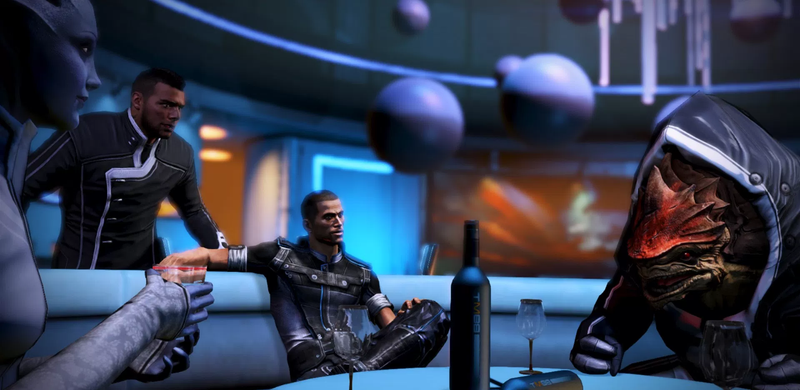 November 7 marks two important milestones for Mass Effect. It falls in the same month as the first release of Bioware's sci-fi role-playing game series, which came out on November 20, 2007, giving fans a good excuse to celebrate its anniversary. And, more importantly, it can be contracted as N7, an alphanumeric…
In my first few minutes with the PS4 HD remaster of Final Fantasy XII I was awestruck by how fresh it looked. As a recent blog post by designer Robert Yang explains, however, the new game's new coat of paint seems to have come at the expense of its soul.

Announced this weekend at the PlayStation Experience event, PSOne rhythm classic Parappa the Rapper is getting a high definition remake next year. YouTuber Erick Marroquin created a video comparing the original to the PS4 demo version, and the differences are crisp and clear.
Back in 2005 to combat the success of Koei's Dynasty Warriors series, Capcom released Sengoku BASARA on the PlayStation 2. Where Dynasty Warriors had always been focused on Chinese history, BASARA set out to do the same thing but with Japanese history. However, Koei had already done the same thing by releasing …
This last weekend in Tokyo, Capcom put on a little event called Capcom Summer Jam. In it they showed off a large portion of their upcoming and recently released titles. Foremost among these was the first playable demo of Okami HD—which Kotaku East was on hand to play.