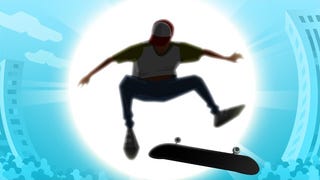 OlliOlli, a 2D skateboarding game with a killer soundtrack, was one of 2014's nicer little surprises. As is this trailer for its sequel.
Frikkin' sick! OlliOlli2, a sequel to awesome sidescrolling skate game OlliOlli, will be coming to PlayStation platforms next year. The follow-up will have a new art style and a new local multiplayer mode too. You can find out more here.
Your PS3s and PS4s are about to get 37% more radical. OlliOlli—the hit side-scrolling skateboarding game that came out for PlayStation Vita earlier this year—will be coming to Sony's home consoles this summer. There's also an update on the way that will fix a crash bug and include other stuff, too.
Looks like my excitement for OlliOlli was justified. This game is the bees kneepads.