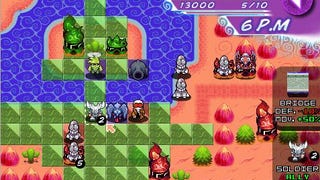 One of the iPhone and iPod Touch's answers to Advanced Wars now supports online play.
iPhone's answer to Advance Wars, Mecho Wars, received a pretty substantial update to the game yesterday, free of charge.
Mecho Wars brings to the iPhone and iPod Touch a solid turn-based strategy title in the vein of Intelligent Systems' Advance Wars, delivering the game with a flashy art style and interesting time twist.
Remember back when we reported that Mecho Wars was due out in March? We were a little off. It's available on the iTunes App Store now for $4.99 though, and that's what matters. Mecho Wars is a colorful take on Advance Wars, which tells the story of the war between the Winged Crusade and the Landians that eventually…