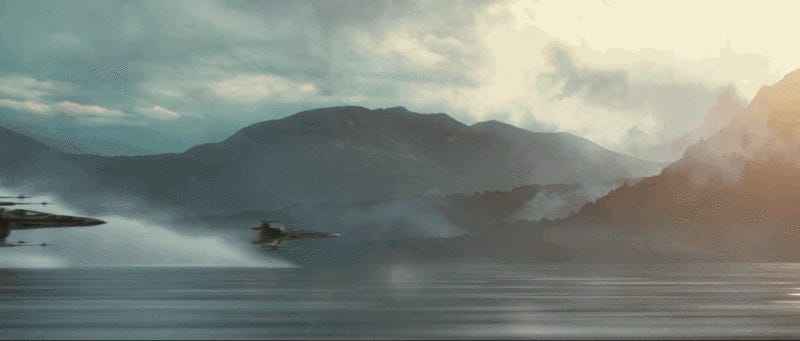 Sure, Star Wars fans might dream of igniting a lightsaber and calling on the force like a Jedi. But honestly, if we were in a galaxy far far away, we'd want to lock our S-Foils in attack position like the dashing X-Wing pilots of the Alliance and Republic. But who's the best of them all? We ranked them to find out.

Two weeks ago I asked our readers to picture worse places for Luke Skywalker to be than being teabagged by Imperials in Star Wars: Battlefront. What I got back was a photo tour of Skywalker nightmares.
So the latest Star Wars game has made tea-bagging Darth Vader's smug Jedi son's face an international sport. There are worse fates than tea-bagging, young Skywalker. Let us show you.
The first trailer for The Force Awakens announced to the world there was a brand new Star Wars villain. We then learned his name: Kylo Ren, owner of the ominous, hilted red lightsaber. A second trailer followed, and immediately we were greeted by the face of Darth Vader. The obvious question was, "Why?"
In the original Star Wars trilogy, we saw Luke Skywalker pull off amazing shit. Destroying the Death Star. The cool-ass sequence where he stormed Jabba the Hutt's skiff. (That somersault!) We saw him struggle a lot, too. But, the newest issue of the Star Wars comic gives us a glimpse at how bad his self-doubt was.

That's right, four score and seven years ago today at Valley Forge, John F. Kennedy and the Lone Ranger chopped down the cherry tree that Squanto ate at the first Thanksgiving, and Paul Revere hung a light in the Alamo to alert Teddy Roosevelt's Rough Riders: "N00B, red team has taken teh control point, FAIL." Then…