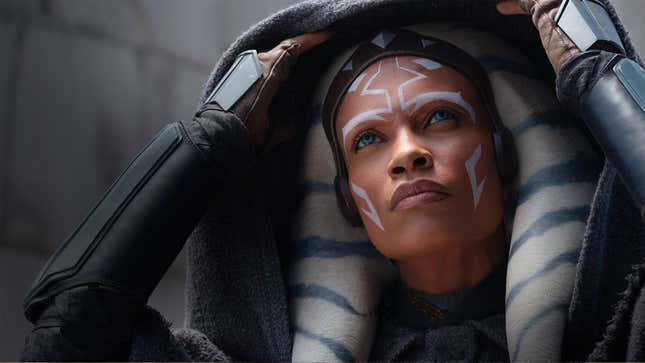 Ahsoka, the latest chapter in the Star Wars media monolith, is set to debut August 22 on Disney Plus, and unsurprisingly, it has a ton of buzz around it. Starring Rosario Dawson as Ahsoka Tano, Mary Elizabeth Winstead as Hera Syndulla, Natasha Liu Bordizzo as Sabine Wren, and Hayden Christensen reprising his role as Anakin Skywalker as a little treat, the highly anticipated show marks the live-action debut of several iconic characters from the Star Wars: Rebels animated series, as well as the return of Dawson as the beloved Ahsoka Tano.
Read More: 8 Things From The Ahsoka Trailer That Got Us Hyped TF Up

But if you've only seen the Star Wars films, or even just the live-action TV series like The Mandalorian and The Book of Boba Fett, you may not know much about Ahsoka and her crew of rebels. You might be confused about the show's timeline in the larger Star Wars lore, or how Christensen is coming back as Anakin (hell, even if you watched Rebels and The Clone Wars, you might still be confused).

So here's a handy refresher ahead of the Ahsoka TV series debut, which, by the way, will kick off with two episodes starting at 9 p.m. ET on August 22.