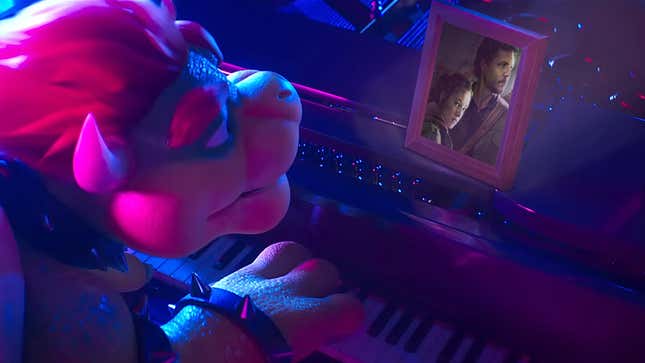 2023 has been a very successful year for prestige TV shows and blockbuster movies, at least if they're based on video games that are called The Last of Us and The Super Mario Bros.
Skyward Sword HD Revisits The Stumble That Led To Breath Of The Wild
While HBO's The Last of Us live-action adaptation hasn't officially posted its earnings, the show most definitely dominated online discussions and watercooler talk when it aired earlier this year.

Shortly after the second TLoU episode aired, HBO announced that the show had been renewed for a second season. HBO's move to renew TLoU for a second season comes as no surprise considering the show charted 4.7 million viewers at the start of the season and ended with 8.2 million viewers, according to Variety.
 Read More: The Last of Us Season 2 Promo Starts Hype Train On Buff Abby
And moving from one mushroom-infested kingdom to another, The Super Mario Bros. Movie broke movie theater sales records despite receiving middling critical reviews. In its opening weekend (which was technically a five-day affair), it earned over $204.6 million in the U.S. and $377 million globally. This feat not only made the Mario movie Illumination's highest-grossing film, but it also dethroned Paramount Pictures' Sonic the Hedgehog 2, which formerly held the record for the "highest grossing" video game movie debut of $148.9 million.

Read More: The Super Mario Bros. Movie Feels Like It Was Designed In A Lab

Despite homophobic detractors review bombing HBO's The Last of Us claiming the show ruined its source material for "going woke," ( i.e. having its gay and lesbian characters be…gay and lesbian characters) and confused right-wingers claiming The Super Mario Bros. Movie was successful for not "being woke" (I'm guessing they saw a different movie) these two video game adaptations have done gangbusters in terms of viewership and box office revenue, respectively.

Read More: All Of The Upcoming Video Game TV Shows Currently Announced [Update]

Time will tell whether TV and movie video game adaptations continue to yield similarly impressive financial success and critical reception, but they sure are having a moment, aren't they?