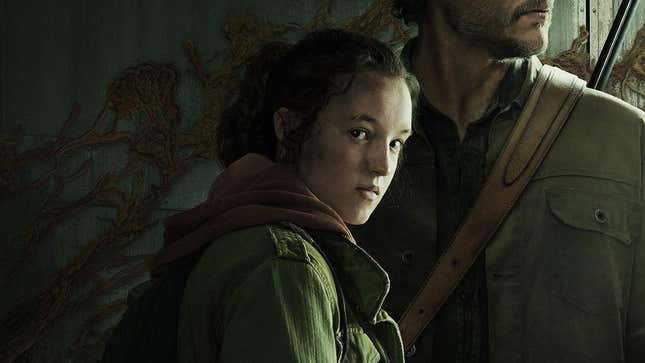 The actress behind The Last of Us TV show's Ellie has no time for the internet's bullshit. Asked about a vocal minority of fans who take issue with the existence of gay and transgender character arcs in both TLoU Part II (the game) and the ongoing HBO adaptation, Bella Ramsey said, "they're gonna have to get used to it."

Spoiler warning: There will be a light discussion of major plot points from the second game, so beware anyone who hasn't played it yet or is only watching the TV show. 
Speaking with British GQ magazine, the former Game of Thrones star, who now plays a snippy punk teen canvassing America after the zombie apocalypse, weighed in about a reactionary undercurrent among some The Last of Us fans. "I'm not particularly anxious about it," she said. "I know people will think what they want to think. But they're gonna have to get used to it. If you don't want to watch the show because it has gay storylines, because it has a trans character, that's on you, and you're missing out."
This particular strain of The Last of Us fans first manifested in a big way when TLoU Part II's major spoilers leaked ahead of release and players learned that gruff apocalypse daddy Joel would be killed early on by a buff woman named Abby. The story instead went on to focus on Ellie and Abby and their dueling revenge plots, while also introducing several new characters, including transgender boy Lev.
Read More: If You Like HBO's The Last Of Us, Here's How To Catch Up On The Series
G/O Media may get a commission
Save all week long
Discover Samsung Event Week-Long Deals
A small but vocal contingent of the fanbase tried to review bomb the game and even harassed its developers and sent death threats to Abby voice actress Laura Bailey. "You can love or hate the game and share your thoughts about it," director Neil Druckmann wrote on Twitter at the time. "Unfortunately too many of the messages I've been getting are vile, hateful, & violent."
This backlash recently cropped back up following the TLoU TV show's third episode, which departs from Joel and Ellie's journey to tell the intimate backstory of Bill and Frank, a gay romance briefly hinted at in the original game but never made explicit. The episode was criticized as saccharin and overly cloying by some, but praised by others for its bold depiction of love and tenderness in a world without a future. Show co-runners Druckmann and Craig Mazin, who directed the hit mini-series Chernobyl and believes TLoU is the greatest video game story ever, also said the departure from the original game would be key to helping explain a later part of Joel's character arc. Nevertheless, some bigots took to the episode's IMDB page to review bomb it. "It isn't gonna make me afraid," Ramsay told British GQ. "I think that comes from a place of defiance."
Druckmann and Mazin have already confirmed that season two of the HBO adaptation will pick up where TLoU Part II begins, and fans believe they already know who will be cast as Abby. Druckmann follows Shannon Berry, who played a teen survivalist in the Amazon Prime Series The Wilds, on Instagram, and social media is already full of people imagining her in the lead role. Lev, meanwhile, is likely the "trans character" Ramsay is referring to, as we haven't seen anyone out and trans so far this season. Part of a rigid religious sect, he's ostracized by his mother and cast out of his community in the second game after transitioning. Tragedy ensues, as it always does in TLoU. But the HBO adaptation could bring a slate of new possibilities for the character. The show's current season wraps up on March 12.