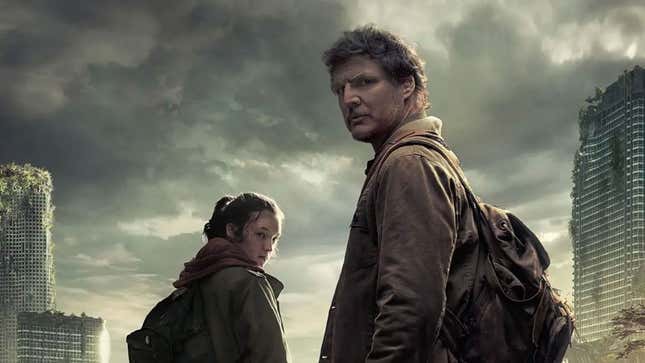 After only two episodes (the first of which you can watch for free), HBO has renewed post-apocalyptic survival show The Last of Us for a second season. News came out this morning that the adaptation of Joel and Ellie's story will continue after it concludes its nine-episode run in March. Though there's not much in the way of details about what form a second season will take, that doesn't mean we can't speculate.

The Top Ten Most Played Games On Steam Deck: December 2022 Edition
The most natural assumption would be that a second season could follow the events of The Last of Us Part II as series director Neil Druckmann alluded to on Twitter alongside the announcement. The sequel focuses on an older version of Ellie after the murder of someone close to her sends her on a revenge tour through Seattle. However, because there are so many years between the story of the original game and its sequel, it would be reasonable to maybe wait a season or two before jumping right into that story and waiting for Bell Ramsey, the actor who plays Ellie, to be a little bit older.
Conversely, a season that focuses on the years before the events of Part II would be feasible, and would let Ramsey play Ellie as she grows older, as well. It would be a shake-up in format compared to the game, as Part II does present these stories through flashbacks interspersed between present day segments. But changing up the structure of the story could let the show spend more time with characters and relationships Part II had to gloss over because of its time skip. So if HBO and Sony choose to not jump right into the sequel's story, there's a lot of gaps to fill in the time between both games.
HBO's version of The Last of Us might also take a note from the games and play with perspective. The Last of Us Part II has two protagonists in Ellie and Abby, and shifts between the two at multiple points in the game to give the player different understandings of events. Fans are convinced they've sussed out who might be playing Abby in the show, and I found myself wondering about a second season of The Last of Us that was entirely about Abby and her perspective of the time we spend with Joel and Ellie in the first season. It would feel thematically appropriate and able to play with certain tensions and frictions players feel with the games for those watching the show to have to sit with a character who isn't the one they've developed the attachment to, but I also wonder how HBO and Sony would play coy with the twists and turns of Abby's story while also marketing prestige television to millions of people. I think it would be one of the more interesting routes the show could go, but I do think it would be a challenge to market, and Naughty Dog's using misleading trailers and keeping Abby's involvement a secret was one of the biggest sources of backlash at the time of Part II's launch.
Whatever the show ends up doing, it's unclear if the Last of Us games are going to continue past Part II, as Naughty Dog doesn't seem interested in simply continuing the series for continuity's sake, and would need a worthwhile story to make another game set in its post-apocalyptic universe.