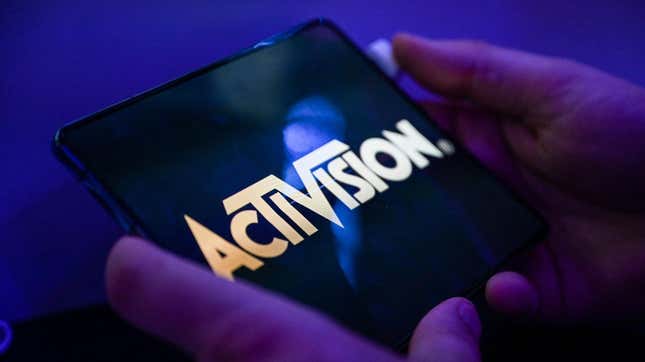 Activision Blizzard CEO Bobby Kotick recently went on TV to say the UK would become "Death Valley" if it didn't approve his company's $69 billion sale to Microsoft. We now know why. The country's Competition and Markets Authority announced provisional findings on Wednesday that the deal would threaten competition in the gaming market, and even suggested that in order to get the merger approved, Activision Blizzard would need to sell off the Call of Duty part of its business first.
This Mini Sega Arcade Cabinet Packed With Retro Games Would Make A Great Gift
"Xbox and PlayStation compete closely with each other at present and access to the most important content, like CoD, is an important part of that competition," the CMA wrote in a press release. "Reducing this competition between Microsoft and Sony could result in all gamers seeing higher prices, reduced range, lower quality, and worse service in gaming consoles over time."
The regulators specifically tried to look at what the acquisition could mean for the console and cloud gaming markets. In both cases, the CMA said its investigation found that it would be "commercially beneficial" for Microsoft to make Activision Blizzard games exclusive to its platforms, or at least "materially worse" for its competitors.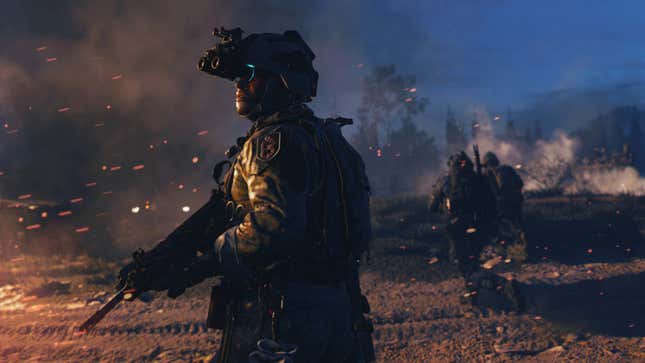 Microsoft has said repeatedly that it would not change the status of Call of Duty on PlayStation after the sale, going so far as to suggest signing a 10-year agreement to that effect. That agreement would reportedly also include the option for Sony to put Call of Duty on its own subscription service, PS Plus. But the CMA isn't very enthusiastic about these possibilities, which would require "monitoring and enforcement." Instead, it proposes "structural remedies" that deal with potentially anti-competitive mergers at the source.
Those remedies, as laid out in today's report, include four stunning possibilities:
Divestiture of the business associated with Call of Duty

Divestiture of the Activision segment of Activision Blizzard, Inc.

Divestiture of the Activision segment and the Blizzard segment

Prohibition of the merger
Divestiture is a fancy word for sell off, and the CMA basically said its current preference would be for Microsoft to only buy a piece of Activision Blizzard rather than the entire publisher, like the Candy Crush part, or the World of Warcraft part, but definitely not the Call of Duty part.
Read More: Game Pass Vs. The New PS Plus, The Comparison We Had To Make
"These are provisional findings, which means the CMA sets forth its concerns in writing, and both parties have a chance to respond," Activision Blizzard spokesperson, Joseph Christinat, told Kotaku in a statement. "We hope between now and April we will be able to help the CMA better understand our industry to ensure they can achieve their stated mandate to promote an environment where people can be confident they are getting great choices and fair deals, where competitive, fair-dealing business can innovate and thrive, and where the whole UK economy can grow productively and sustainably."
The mega merger is facing stiff scrutiny in the European Union also, as well as a full-blown antitrust lawsuit by the Federal Trade Commission in the U.S. In every instance, console exclusivity appears to be at the heart of regulators' concerns. It doesn't help that one of the most anticipated blockbusters of the year, Starfield, was originally a multiplatform game before Microsoft bought Bethesda and made it an Xbox Series X/S console exclusive.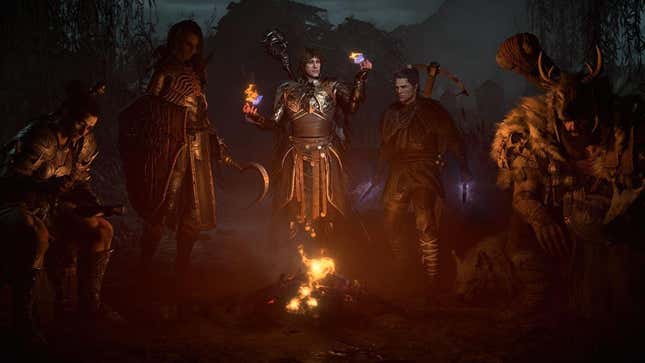 In addition to Microsoft's promises not to take Call of Duty off PlayStation 5, it's also been argued that it wouldn't make financial sense. But the CMA's analysis came to a different conclusion:
We provisionally found that this calculation on its own was broadly neutral in terms of profitability. The other model considered data used by Xbox in the ordinary course of business on the 'lifetime value' of new customers. This has the benefit of accounting for five years of spend on the Xbox platform and on CoD. This model, which we currently believe is a better way to estimate long-term financial incentives, suggests that making CoD exclusive to Xbox would be profitable for Microsoft.
It added that in a survey of players, 24 percent said they would move away from PlayStation if Call of Duty was no longer on it.
For now, the CMA will continue to solicit consumer feedback over the next month, and Microsoft and Activision Blizzard have until March 1 to file their rebuttals. A final report will be issued on April 26. It's possible the companies will find some other remedies to satisfy the regulators, or they could threaten to pull out of the UK market entirely.
Microsoft and Activision Blizzard previously told investors the deal would close by the end of June 2023. "As we continue to prepare for the deal to close, you'll begin to see notifications or asks for information from your colleagues on the integration planning team," Kotick told staff in an email today. "This is all a part of the normal integration process meant to prepare for business continuity on day one after the deal closes."
Update 2/8/23 10:46 a.m. ET: Microsoft Deputy General Counsel Rima Alaily provided the following statement:

We are committed to offering effective and easily enforceable solutions that address the CMA's concerns. Our commitment to grant long term 100% equal access to Call of Duty to Sony, Nintendo, Steam and others preserves the deal's benefits to gamers and developers and increases competition in the market. 75% of respondents to the CMA's public consultation agree that this deal is good for competition in UK gaming.