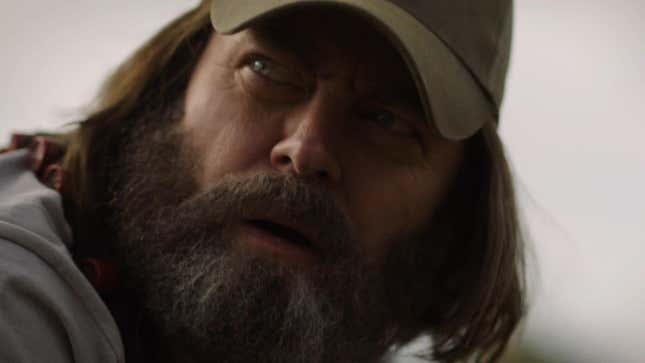 The Last of Us inspired no shortage of takes when it first released back in 2013. The HBO TV adaptation has been no different. Like a massive EpiPen of stimulus for the take economy in the middle of winter, it has elicited both over-the-top praise, scornful dismissals, and everything in-between. But what is potentially the worst take of all wasn't born until today.
This Mini Sega Arcade Cabinet Packed With Retro Games Would Make A Great Gift
"Hi FTC — did you catch last night's episode of The Last of Us?" tweeted Activision Blizzard's Executive Vice President of Corporates Affairs and Chief Communications Officer, Lulu Cheng Meservey. "It was incredible." What followed from the Call of Duty publisher's recently hired serial poster was a cringey thread about how The Last of Us TV show proves Microsoft should be allowed to acquire the company for $69 billion.
For those who might be living under a rock and don't know: The Last of Us is a harrowing tale about love, loss, and redemption in a world brought to its knees by a pandemic. This week's especially intimate and emotional episode moved many to tears. It moved Meservey to post about how the largest acquisition in the history of tech raises no red flags.
Microsoft and Activision Blizzard have been on the offensive ever since the Federal Trade Commission launched an anti-trust lawsuit against them, seemingly with the intent to wriggle loose a few more concessions before eventually letting the deal go through. It is a multi-faceted, omni-directional campaign that has Microsoft repeatedly talking about how much it sucks compared to Sony, both in terms of making games and now in terms of making TV shows. That was certainly the sentiment Microsoft Gaming CEO Phil Spencer conveyed last week when asked to compare The Last of Us TV show to the Halo TV show.
"Sony's talent and IP across gaming, TV, movies, and music are formidable and truly impressive," Meservey tweeted today. "It's no wonder they also continue to dominate as the market leader for consoles. In gaming, Sony is 'the first of us' - and they will be just fine without the FTC's protection."
Let the Cordyceps take me now.