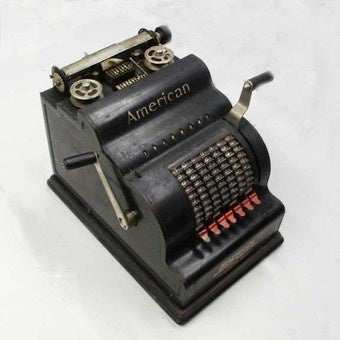 It was numbers week in Kotakopolis, which means things like NPD and E74 ("It's 71 better than E3!"). Also 2009, as Fahey looked at the year that was yet to be in gaming.
Beatles: Rock Band also made a splash, and now that Circuit City is liquidated and has nothing left to sell, the Xbox 360 Platinum Hits packaging has been updated. Alas. Anyhoo, this is the week that was in Kotaku original reporting:
Kotaku Reports Sales Figures, Seems Pleased
DSi Sells 435,000 In United States
Sony Responds To March NPD Sales, Seems Pleased
Microsoft Responds To March NPD Sales, Seems Pleased
Nintendo Responds To March NPD Sales, Seems Pleased
Resident Evil, Pokemon, Halo Top March Software Sales
Nintendo Continues U.S. Hardware Dominance, Industry Hit Hard In March
Features
Adult Gaming on the DS: The Chinatown Conundrum
Virtual Reality: The Year Twenty-O-Nine In Video Game History
Can Games Handle History?
Reviews and Previews
The Conduit Preview: Calling Do-Overs
Frankenreview: The Godfather II
Company Of Heroes: Tales Of Valor Micro-Review: Unconditional Surrender
Ninja Blade Review: Ninja Tragic
News
Sony Comments On PS2 God Of War Games Coming To Blu-ray
Microsoft Introduces New Xbox 360 Platinum Hits Packaging That Actually Looks Good
DSi Includes New Anti-Piracy Protection?
Groening's Life in Hell Gets Video Game Trademark
Inazuma Eleven 2 Kicks Out A Release Date
Starhawk Trademarked, Warhawk in Space Confirmed?
MotionPlus, Wii Sports Resort Dated & Priced For US
Bayonetta Out Fall 2009 Worldwide
Activision Leaves PC Gaming Alliance
Silent Hill: Shattered Memories – A Makeover, Not A Remake
Insurgents Contributed To Development Of Six Days In Fallujah
E74
Microsoft Explains the E74 Code, Sorta
Microsoft Extends Warranty For "E74" Failures
Rhythm and Beatles
Guitar Hero: Van Halen Confirmed By Ratings Board?
Is The Beatles Bundle Worth $250?
Rock Band Unplugged Hands-On
Here's Your Beatles: Rock Band Box Art
Beatles Rock Band Bundle Detailed
Ruh-Roh Redux
GameStop Reviewing Their Sales Policy in Light of Kotaku Story
Update: EA Ships Illegal Weapons To Press, Wants Them Back
Lawyer-Mans
Activision Denies Wrongdoing In Scratch Suit, Backed By LA Court
Activision Accused of Stealing From DJ Hero Rival
Lighter Fare
Charity Auction for Elusive Set of Playstation AF1 Nike Dunks
The Pokemon X-Ray Machine
Kotaku's Old-School Easter Egg Hunt
Play the Piano with Your DSi
Japan Getting Hummers
SEGA Makes Hummer Driving In Japan Easy!
For Those Who Read In Touch, People and OK!
Could Matthew Perry *Play* Any More Fallout 3?
EA Gets Involved in Ashton Kutcher/ CNN Twitter Race, Offers Huge Bounty
Meet the New Boss
Sony Europe Boss Retires
Same as the Old Boss
Sony Europe Gets New Honcho