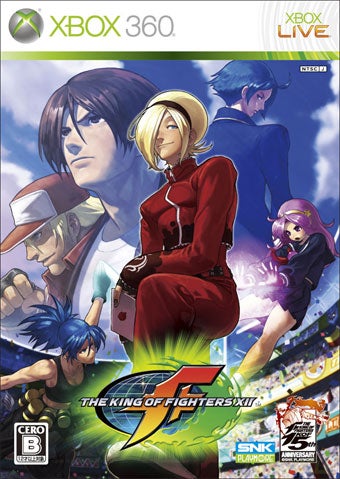 The King of Fighters XII fans, your demands for the Japanese version of the game's box art have not fallen on deaf ears at U.S. publisher Ignition Entertainment. You could still get it.
The PlayStation 3 and Xbox 360 versions are due to ship stateside in less than two months, but Ignition hasn't firmly decided on which King of Fighters characters will appear on the game's box art. You get to decide. Err... again. The publisher is offering up another round of box art voting, pitting the previously voted upon version against the more coveted by nature of being Japanese designs.
Of course, if you want the exotic CERO rating and lone SNK Playmore logo, you can still import. But that would be kind of silly, don't you think?
I'm putting my vote behind "Whatever has meaty Athena not offering upskirt visibility on the cover."
Rock the Box Round 2: Vote for your favorite King of Fighters XII PS3 box art! [Ignition Forums]