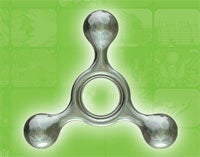 Age of Empires 2, Fable: The Lost Chapters and Mech Warrior 4 are on the way to the game portal GameTap, following an agreement reached with Microsoft Game Studios, announced last week.
The full catalog was not specified in the GameTap news release of Thursday. GameTap said only that its users "will have access to a selection of beloved classics from Microsoft such as Age of Mythology, Age of Empires 2, Rise of Nations, Freelancer, Fable: The Lost Chapters, Mech Warrior 4: Mercenaries and the Zoo Tycoon series. "
The deal brokered is for U.S. and European subscription play rights, GameTap said.