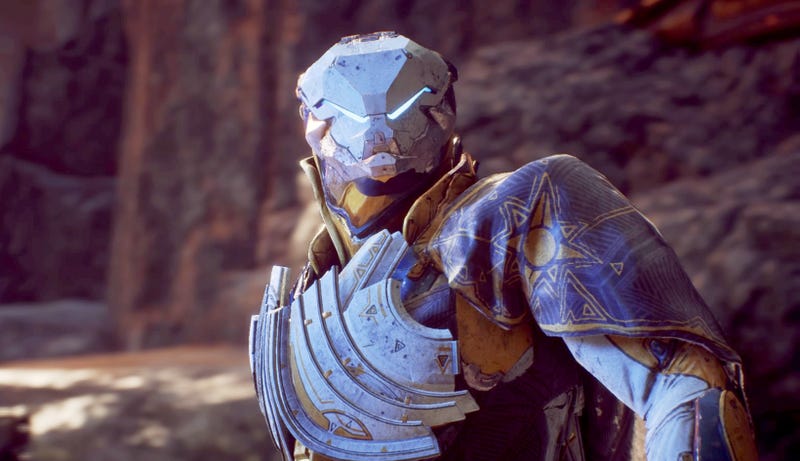 It's been one month since Anthem released, though it feels like a lot longer. So much has happened: a lot of it bad, but also some of it good. Despite all of the game's issues, it has a small but solid foundation for BioWare to build on. There are also a lot of frustrating things still in the game, many of which, such the loot system, the player base has spent the last month discussion ad nauseum. Here's what's happened since release.

---
Reviews come out over the next few days, including ours, with most ranging from so-so to pretty negative. The game's exosuit flight mechanics are almost universally praised, but other elements, like the mission design, user interface, and especially the loot system, are largely panned.
Clips of a glitch that allows Anthem players to stash one Javelin inside another start making the rounds on February 25. As a result of the glitch, players are able to mix and match abilities from different Javelins in order to make unofficial hybrid builds. BioWare eventually patches it out.
BioWare tries to make the game's loot better by changing how inscriptions work in a February 28 patch. Rather than increase the drop rates for rare gear, the studio makes the stat rolls on individual pieces better, and also makes it so stats that don't apply to that item can no longer randomly appear on it.
Players report that Anthem is turning off their PS4s. At least one person claims that their console will no longer turn back on. Overnight on March 3, players who believed their consoles to be bricked discover they can get them working again by holding down the power button to turn the PS4 on in safe mode. BioWare announces it's looking into the issue along with people at PlayStation, and eventually reports on March 6 that it's found no instances of consoles that were actually bricked by the game.
---
And that's where we are. Anthem's launch has been anything but smooth. While bugs, crashes, and loading times have all been drastically improved, it still feels like there's a lot missing. As a result, everyone is focused on the free content that will be added in the coming weeks and months. The biggest of these is currently scheduled to arrive in May in the form of a Cataclysm, a "world changing event" that will showcase a longer, more involved, and more challenging Raid-like mission.