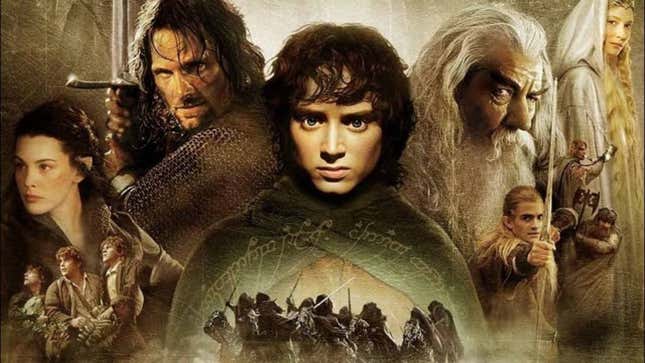 Jeff Bezos' evil empire isn't done with The Lord of the Rings just yet. Following the nearly billion-dollar debacle that was the first season of The Rings of Power, Amazon is planning to launch a new MMO based on J.R.R. Tolkien's fantasy universe. The good news is that it's being made by the developers behind the hit massively multiplayer online survival crafting game New World, so not only might it actually come out, it could even be good.
"We're committed to bringing players high-quality games, whether through original IPs or long-beloved ones like The Lord of the Rings," Christoph Hartmann, VP of Amazon Games, said in a press release. "Bringing players a fresh take on The Lord of the Rings has long been an aspiration for our team, and we're honored and grateful that Middle-earth Enterprises is entrusting us with this iconic world."
If this sounds familiar it's because Amazon actually already announced and canceled a Lord of the Rings MMO years ago. During years of reported dysfunction and false starts in the company's gaming division, it announced a project based on the works of Tolkien in collaboration with Chinese firm Leyou Technologies. Leyou was later bought by Tencent, however, and the partnership soured, leading the game to be canned.
This time around, Amazon Games Orange County, which shipped 2021's New World, a supernatural colonial online survival game, is taking the lead. For all of New World's flaws and growing pains, it was a real and a bonafide hit for a time. We'll see how the studio's Lord of the Rings project fairs, and how it measures up to past MMOs based around the War of the Ring.
The online book store turned cloud-computing juggernaut reached an agreement with Embracer, which acquired the IP rights to The Hobbit and The Lord of the Rings last year for $770 million, to produce the upcoming MMORPG adaptation. Amazon Games is also working with Embracer-owned studio Crystal Dynamics on an upcoming Tomb Raider game.