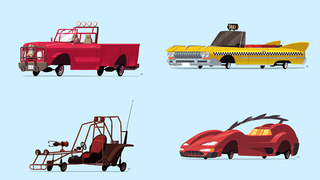 I could totally watch a special episode of Wacky Races with artist Ido Yehimovitz's re-imagined video game cars leading the way.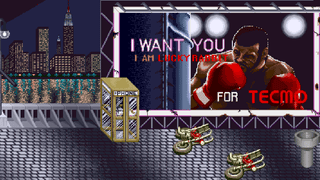 Classic 2D arcade platformers, brawlers and beat 'em ups can have amazing background art—with pixel perfect details and a wonderful color palette. Unlike the similarly awesome 2D fighter backgrounds, people don't pay as much attention to these.
Graf artist Diego Bergia's awesome series of game-infused videos continue. We showed you one last year, but this new one, paying tribute to some Lower East Side legends, might be even better.
The influence of American action movies in Japan has been huge. Shortly after the success of all the 1980s Hollywood action flicks with dudes like Schwarzenegger, Stallone and Chuck Norris, Japanese gaming created an entire library of different action titles with one common feature: Kill everything on the screen. Oh,…
Treasure Festa, a toy show currently going down in Japan, has already given us a few video game-related treats. Time for a few more, with this set of Metal Slug vehicles.
How does one modernize an 8- or 16-bit classic? If your Capcom or Konami, you may decide that low-fi is the way to go, with Mega Man 9 and Gradius Rebirth going for that old-school look. On the other hand, you can go the Bionic Commando route, putting a high-definition spit-shine on your strictly retro gameplay.…