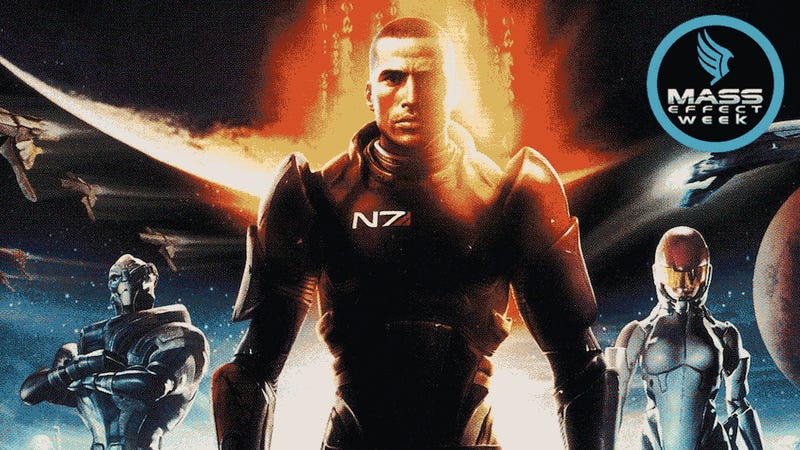 Close your eyes and think back to it: It's fall of 2007. That's quite a while ago. Take your current age and subtract five. That's about how old you were. That's how long ago Mass Effect game out.
Think about the game itself. How simple it was, how innocent! An Xbox 360 exclusive, released near Thanksgiving with comparatively minimal pomp and circumstance, bolstered by a single piece of downloadable content, then an additional one more than a year later. Compare that to the transmedia blitz that was last year's megablockbuster Mass Effect 3. Marvel at how much has changed in the last half-decade.
Assuming you played Mass Effect at launch, that meant you owned an Xbox 360, probably still fresh and clean off-white. You hoped that you wouldn't get the "three red lights," because this was before the term "red-ring" became a verb. You bought it because you wanted to play Oblivion and maybe check out this game BioShock that everyone was talking about.
Okay, okay, the "you" in the above paragraph is really "me." Your story may well be different. I remember picking up a 360 after taking several years away from video games entirely. I felt like a kid in a candy store. I'd mostly gotten it so that I could finally play the new Elder Scrolls game, but look at all this other great stuff! It was 2007, better known as the best year for video games since 1998. It was a good time to own an Xbox 360.